ITALY TOUR
Rome - Naples - Pompei - Sorrento - Capri - Amalfi - Caserta
Superior Hotels • Breakfasts • Dinners • Local Guides • All Tours & Events
Saturday, Oct. 7 - Sunday, Oct. 15, 2023
Limited Spots - Call For Availability.
$2,295 - ALL INCLUSIVE
$3,495 with Boston Flights*
Secure your spot with a $495 deposit
Package Details
Truly All Inclusive - All Tours, Entrance Fees & Events
(no up-sell or additional costs)
Excellent 4☆ hotels in great locations including three nights in a Resort-Spa on the Bay of Naples, ocean/beach/bay side!
Breakfasts and dinner included.
All entrance tickets, guides, dinners and events are included- no up-sell, hidden extras or additional costs!
Plenty of time to venture out, explore and enjoy.
All guided tours in English by multiple certified local expert guilds
Truly awesome sightseeing itinerary, all included:

Guided tour of

Naples
Ancient

Pompeii

Excavations Tour (Eruption of Mount Vesuvius)
Royal Palace

Caserta

tour
Cruise to and guided tour of the island of

Capri
Guided tour exploring the

Amalfi Coast including Naples, Positano, Ravello

and more!
Multiple guided tours of

Rome

including the Vatican Museums, Sistine Chapel, Colosseum, Roman Forum, Palatine Hill, Squares, Fountains and more!
Price based on double occupancy. Limited number of single occupancy rooms available.
Group round trip international air Boston, USA to Rome, Italy option*
OR purchase your own flights (Kayak points, frequent flyer miles, etc. ) and meet in Rome/FCO Airport on arrival ($2,295 Italy tour without flights).
Club Group Flights, Checked Bag-luggage, etc. *$1,200:

Depart Boston Logan, Saturday 7-Oct. Arrive Rome, Italy Sunday
• LX 053 07-OCT BOS > ZRH 9:50pm - 11:05am
• LX1736 08-OCT ZRH > FCO 12:50pm - 2:20pm

Return Rome, Italy Sunday 15-Oct. Arrive Boston Sunday evening
• LH1875 15-OCT FCO > MUC 12:55pm - 2:25pm
• LH 424 15-OCT MUC > BOS 3:35pm - 6:00pm
A $495 deposit and $50 2023 club membership, required to reserve your spot.
Multiple payment options including a payment plan option with final payment due July 2023.
Manage every detail of your reservations on-line through your membership account.
Payments by check, bank transfer, Zelle/on-line or at any Bank of America.

Call 888.828.0096 or email any time (7 days) for more details.
Agenda & Events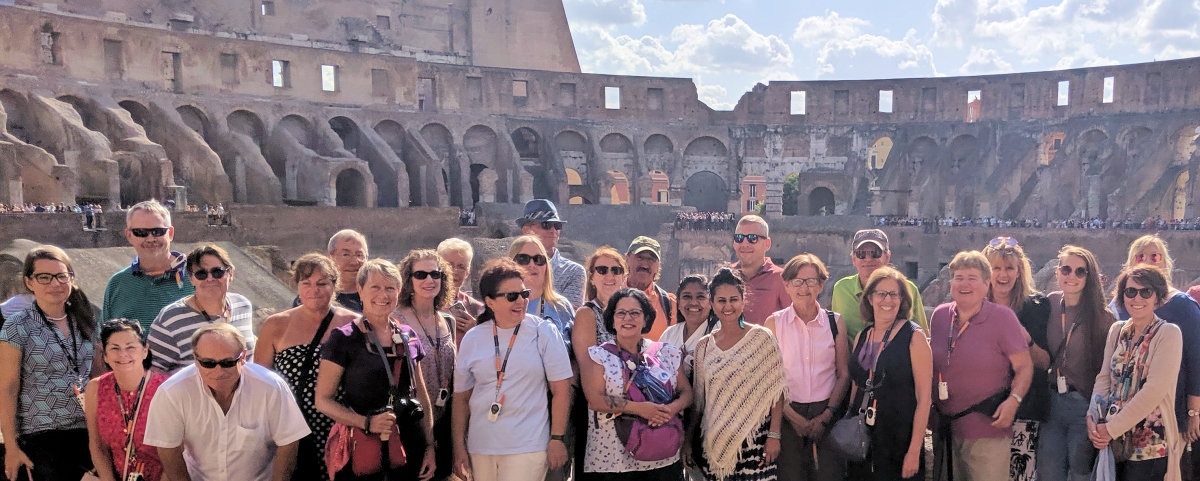 SATURDAY: Depart from the USA

If you are traveling from Boston on our group flights, we will meet in Logan Airport Terminal E Saturday evening. You will be checked in to tour and for your flight. You will receive your SWAG items which included personalized heave duty luggage tags for your bags.

SUNDAY: Arrival in Rome - Transfer to Naples

If you are on our group flights from Boston, we arrive in Rome, Italy after our overnight flight from the USA.
If you are not on our group flights from Boston, you will meet the group and our guide at Rome/FCO airport, terminal one arrivals at 3PM. You can arrive on any flight arriving before 2:30pm or if you are already in Rome make your way to Terminal one arrivals to meet our group.
We will meet our Italian guide and travel to our hotel in Naples enjoying the sights and scenery along the way. We check in, relax and enjoy our hotel before our first dinner together. For the energetic and adventurous we can venture out for a preview of Naples.
Enjoy our guided tour of Naples with our expert local guide.
We visit the historical center and admire Plebiscito Square, the Royal Palace, the Gallery of Umberto, and the San Carlo Opera House. Experience the Pignasecca Market and the Quartieri Spagnoli District, and breathe the real street spirit of Naples. Sample selected street food and authentic food spots.

In the afternoon, we visit Pompeii for a guided visit of the excavations of this ancient Roman city, famous for being preserved in ash after the eruption of Mount Vesuvius in 79 AD. We explore the ruins of the city and learn about the daily lives of the people who lived there.

TUESDAY: Island of Capri

Today we depart for an unforgettable excursion to Capri Island by boat. We enjoy our day visiting and admiring the natural beauty and charming atmosphere, including the Augustus Gardens, the famous Piazzetta and more. We have a guided tour by mini-bus on the island.

WEDNESDAY: Amalfi Coast

We enjoy a full day exploring the Amalfi coast with our guide(s), enjoying magnificent views of Positano and other picturesque fishing villages. In Amalfi, enjoy a walking tour through its pretty streets arriving to the 10th-century Duomo with its colorful facade. Our panoramic tour proceeds to Ravello so we can admire the ancient, fortified castle, Piazza Vescovado, Cathedral while taking pictures of beautiful views along the Amalfi Coast.
Enjoy our trip to and tour of Caserta for a guided visit of the Royal Palace of Caserta and its gardens, a UNESCO World Heritage site.
This morning we enjoy our guided tour of ancient Rome, including Colosseum, Roman Forum AND Palatine Hill. We recommend you read about Rome before your trip as it is packed with ancient history especially the Roman Forum, think of it as main street Rome of ancient times!
In the afternoon we will explore the heart of Rome with our guide: Navona Square, Trevi Fountain, Spanish Steps, Pantheon, Campo de' Fiori, Farnese Square and more.

SATURDAY: Rome & Vatican City

We spend our morning on a tour of the Vatican City and the Vatican Museum, Sistine Chapel and St. Peter Basilica. The tour starts from Vatican Museums entering the Pinecone Courtyard, crossing the collection of Greek and Roman sculpture, where we can admire the famous statue of Apollo, the Laocoon and the Belvedere Torso, the statues of animals, the Coffins of St. Helen and St. Constance, the Galleries of Tapestries and the frescoed Maps of all Italy painted in 1585. We will pass through rooms painted by Raphael and his pupils, ending with the amazing Michelangelo's Sistine Chapel!
We visit the highest temple of Christendom: St. Peter's Basilica with the Pietà by Michelangelo, the Jubilee Gate, Bernini's main altar, the staircase enlightened by eternal lamps leading to the tomb of Saint Peter.

SUNDAY: Rome Departure

After breakfast, we will get our coach to the airport and check-in for our flights. Those leaving on our group flights from Boston will arrive back in the USA same day, Sunday evening.
Hotels & Resorts
Hotel Palazzo Esedra - Naples
The Hotel Palazzo Esedra in Naples was designed in the 1930s by the famous Italian architect Marcello Canino and is of particular architectural interest. The building has undergone a skillful renovation while preserving its characteristic elements with all the comforts and warm hospitality making this a greet choice for our Naples hotel.
Hotel & Resort Le Axidie
Le Axidie Hotel & resort offers a unique private beach with a Wellness Area in the bay of Vico Equense, on the Sorrento coast. Surrounded by vineyards it boasts fantastic views across the bay to Mount Vesuvius. You will enjoy this amazing location on the Amalfi coast!
Marc'Aurelio Hotel - Rome
Recently renovated, Marc'Aurelio Hotel, with its excellent location, is located just outside the Aurelian Walls and close to the city's major attractions. This will be our base to explore Rome, where we have excellent guided tours including the Vatican, Sistine Chapel, Colosseum, Roman Forum & Palatine Hill and time for you to explore Rome and all it has to offer!
Why Choose This Tour?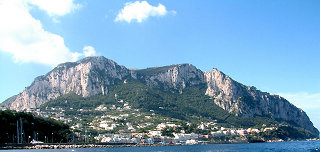 As a club we have had more tours of Italy than any other (more than Ireland 😉). Many would say it's our favorite destination with so much variety and experiences, we've been enjoying tours in Italy for over fifteen years. As with all our tours, it is truly "All Inclusive". Your only extra expense would be lunch if you choose, as all breakfasts, dinners, entrance fees, events and tours are included. There's no "up-sell", upgrades or hidden expenses whatsoever. If it's good and worth doing, we included it, as everyone's special on our tours!
The last time with enjoyed this tour was September 2019. This tour builds on our 2019 experience with what we enjoyed the most, a reorganized agenda, more guided tours and excellent destination hotels in great locations.
Like our Ireland and previous Italy tours, we have multiple guided tours by licensed expert guides, all included.
Nice hotels in great locations including spending three nights in a Resort-Spa on the Bay of Naples, ocean/beach/bay side!
Amazing value at $2,295 for our land package, in select destination hotels with great meals, tours and events, all included.
A truly awesome itinerary & agenda, optimizing our Italy experience, with the best of the best, all included!
Should your wish to get your own flights, you can easily join our tour Sunday afternoon in Rome-FCO airport.
Plenty of time for exploring on your own or with the club, experiencing the local culture and sights.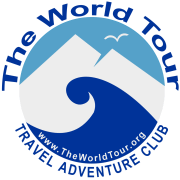 The World Tour
Travel Adventure Club

(888) 828-0096
Boston | New York

E-mail or Call 7 days a week!

Awesome International Club Trips Since 2000!
The World Tour - Travel Adventure Club, LLC
© Copyright 2023. All rights reserved.