TOUR THE AUSTRIAN ALPS

$1,995, Flights & 4☆ Luxury Hotel
February 18-26 (Sat-Sun) 2023



Axamer Lizum • Kitzbühel • Kühtai • Nordpark • Saint Anton • Schlick 2000 • Stubai Glacier
Sightseeing & Snow Sports Trip!
Call 888.828.0096 or Email for Info.
Tour Details: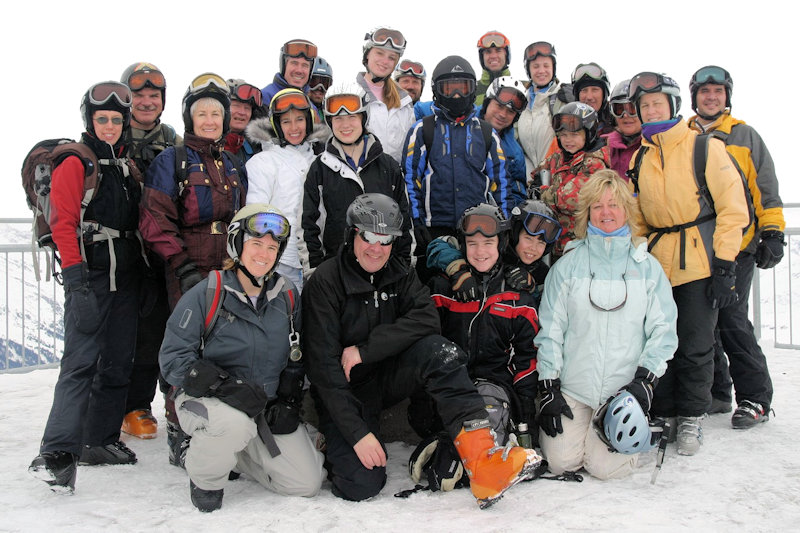 Innsbruck Hotel - 4☆ Luxury Hotel:
Club past favorite, like the location, access & hotel amenities!
Situated in the ideal position, between the river and the old part of Innsbruck Town.
Wellness & SPA center with indoor swimming pool, sauna, steam bath, Spa treatments, massages, etc.
Breakfast included with flexible dining options (All or dine out a few nights in Innsbruck).
Hotel Rooms: bath/shower, WC, hairdryer, telephone, radio, TV, mini bar.
Price based on double occupancy.
Limited number of single rooms available.
Kids discount.
Some Tour Features:
Awesome ski/ride agenda including Olympics host Axamer Lizum & Stubai, Austria's largest ski/ride Glacier!
Many lift pass options. Typically average $50 per day for the 12+ Innsbruck resorts!
Escorted Walks & Hikes and discounted rates at local attractions.
Guided winter hikes and snowshoe tours.
Numerous discounts for cultural highlights, as well as sporting activities such as cross-country skiing, ice skating, swimming and climbing.
Oberperfuss Gondola ride tobogganing & hiking.
Club activities , great Après-ski and events!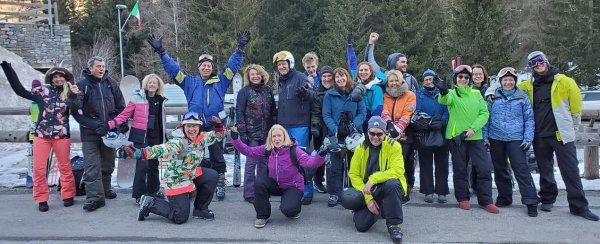 Club group round trip flights Boston, USA to Munich, Germany INCLUDED.
Depart Boston on Saturday evening/night. Arrive in Germany Sunday Morning.
Return from Austria Sunday, arrive back in the USA same day, Sunday evening.
Motor coach transfers to/from Munich airport, to/from our hotel in Innsbruck, Austria.
Group Non-stop Direct Flight Schedule:
Boston <-> Munich
LH 425 SAT 18-FEB Boston 8:05PM > Munich 9:25AM Sunday
LH 424 SUN 26-FEB Munich 3:35PM > Boston 6:20PM Sunday

Reservations:
Price based on double occupancy with no hidden charges!
View every detail of your account/reservation on-line any time.
Payment plan available (Final 15-DEC: 5 payments).
Payments by check, bank transfer, on-line or at any Bank of America.
Trip SWAG, great trip agenda, events & more included!
Call 888.828.0096 or email any time (7 days) for more details.
Innsbruck, Austria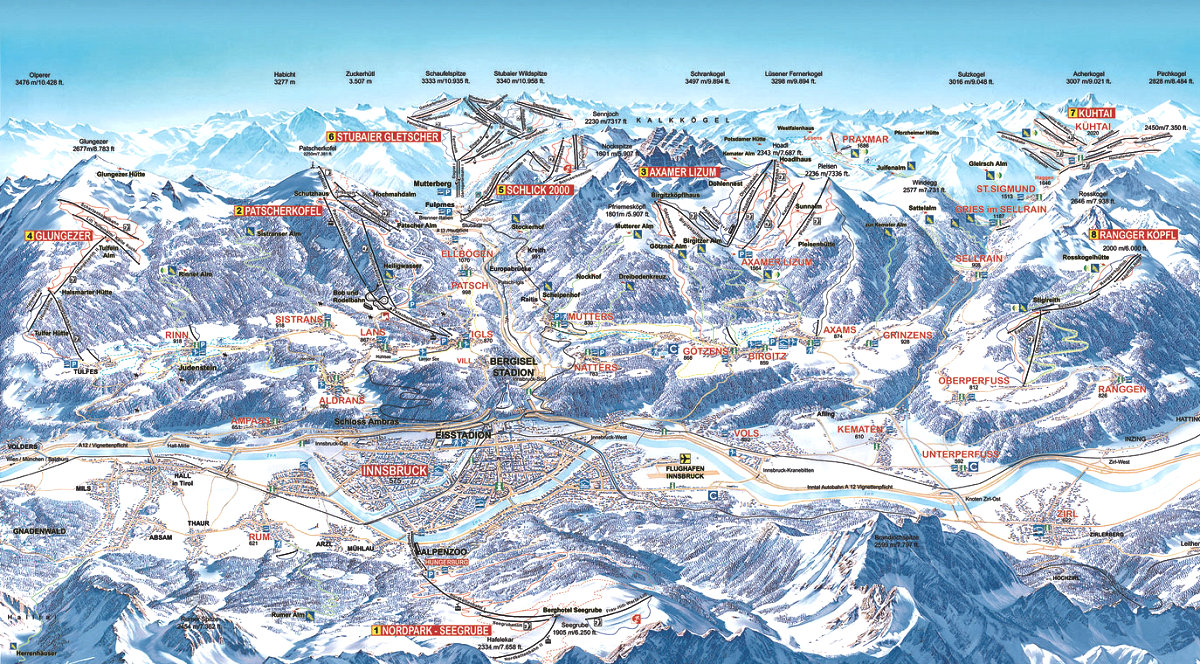 Why Innsbruck?
Innsbruck is our only Snow sports destination that's
equally as good for both Sightseeing and Snow sports
!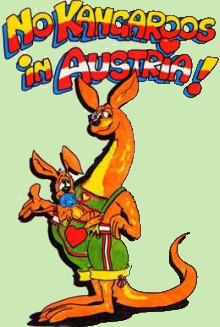 It's amazing - We've had a fantastic time every time visited, defiantly in the top ten, offering the best combination of local
sightseeing
excursions, shopping, nightlife and snow sports! A great trip for mixed groups with both snow sports and sightseeing enthusiasts. It's Austria! Innsbruck is the capital and heart of Austria's Tyrol snow sports region with easy access to many amazing resorts. They have an efficient lift and transportation system making it easy and enjoyable!
About Innsbruck:
The medieval city of Innsbruck offers visitors plenty of European charm and culture, sightseeing, plus a huge variety of resorts. Nestled between peaks of the Alps with castles and cathedrals dotting the valley, Innsbruck was chosen as the site of the 1964 and 1976 Winter Olympic Games. Innsbruck is the capital of Austria's Tyrol skiing region, a paradise for snow sports. From our hotel in Innsbruck, we have access to miles of skiing and riding all accessible by our Snowsports coach or alternatively local public transportation.
Steeped in centuries of colorful history, Innsbruck features a range of fine examples of Imperial splendor bestowed on the town by numerous Habsburg rulers with a penchant for architecture and creative arts. Some of the town's most significant monuments date back to the late 15th century, marking the early heydays of Austrian monarchy. Take a journey back in time with an enchanting array of splendid architectural gems from the Gothic, Renaissance, Baroque, and Neo-Classical period. Historical landmarks such as the Golden Roof, the Imperial Palace and Ambras Castle evoke the grandeur of the Habsburg empire's bygone greatness. But Innsbruck scores also with visionary urban design to make any modern architecture enthusiast's heart beat faster- for example the spectacular Bergisel Ski Jump Stadium created by Zaha Hadid.
What to expect:
This is an exceptional value trip visiting multiple resorts in Austria, touring a large and diverse portion of the Austrian Alps. Along with the local resorts, we will also have an excursion to St. Anton & Kitzbühel.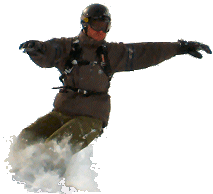 Stubai Glacier, Austria's largest resort,
Kitzbühel
and
Saint Anton
resorts. There are great excursions available, and Innsbruck is a major transportation hub; therefore you can get to many cities (attractions) such as Salzburg. There are many historical sights, museums and attractions so there is plenty to do for the non-skier/boarder or on your day off from the slopes.
Optional Sightseeing Agenda:
The is a lot to do for the sightseeing or hiking enthusiast, or on your day(s) off from the slopes. Options include; Tyrolean Folk Shows, Cable Car Round-Trip from Innsbruck to Hafelekar, Swarovski Crystal Worlds, Ambras Castle, City Walking Tours, lots of museums, the Sightseer hop-on hop-off bus, Casino, Tratzberg Castle (Jenbach), Schubert city tours, bobsleigh rides, shopping, Natterer See, excursions and A LOT MORE! The
Innsbruck Card
is a great option.
Why Choose Our Tirol Austria Tour?
Why our club loves Innsbruck:

Awesome value with great non-stop flights, diverse trip agendas and more!
Magnificent old-world European city, staying next to the historic "Old Town".
Abundance of entertainment, dining, shopping, and sightseeing options.
Great skiing & riding, 12+ local Innsbruck resorts including the Stubai Glacier & Axamer Lizum.
Wide range of skiing & riding at multiple diverse/different resorts for all abilities.
Luxury hotel with SPA, pool and more!
Flexible dining (Great restaurants & eateries!) options.
Offers different experiences and options within the same trip.
Article: 15 Fun & Best Things to do in Innsbruck
With so many top-class ski resorts, Tirol is considered by many as the top destination for skiing and snowboarding in the Alps. Tirol has some of the largest ski resorts in Austria, and we have the option to ski the top three Kitzbühel, Saint Anton and Austria's largest the Stubai Glacier.
We've had many club trips to Innsbruck over the decades, it's immensely popular for both snow sports and sightseeing, often referred to as the capital of the Alps! With planning every trip, our goal is always to exceed our previous trips with as much value as possible, in terms of total cost, organization, enjoyment, and our awesome trip agendas! Innsbruck offers the best value, and you're in Tirol Austria, the capital of snow sports!
We are staying in Innsbruck with access to all the local resorts and optional excursions. Ironically the local easily accessible "in town" resort of Axamer Lizum is usually the favorite!
There is a lot going on in Innsbruck, more than any other Snow Sport destination we tour! It is perfect for the sightseer and those taking a day or two off from the slopes. Check out the Innsbruck Card although not necessary to enjoy this beautiful part of the world!
Our trip departs Saturday from Boston and returns the following Sunday, so no weekday flights.
PREFECT for education professionals and those limited to February vacation week. Don't expect the crowds that you get in the USA as February vacation is staggered in Europe and the lift system is large and vast!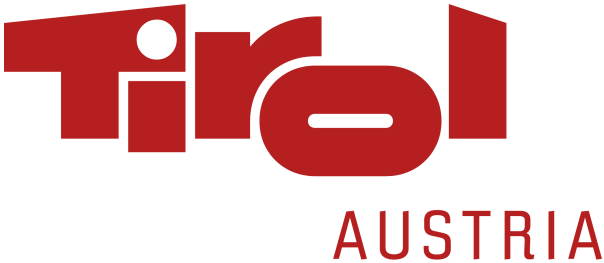 February vacation, president's week: Our club has been running our February vacation week trip for over a decade, one of the best weeks to ski & snowboard Europe. We carefully plan to avoid the pitfalls, select the best destinations, and make sure there's something for everyone, veteran skiers & travelers, singles, couples, groups and families AND with Innsbruck, sightseers.
The hotels are amazing, in great locations a short walk from everything.
Lift passes are inexpensive and flexible. Expect $50 to $65 a day for a lift pass and a multitude of pass options to choose from.
Sooooo many options available from spectacular local sightseeing, awesome excursions to the Olympic Bobsleigh track run where you can experience the thrill.
Ski/Ride Agenda
Agenda under development and will be adjusted for local events & opportunities, optimal conditions, etc. There is so much to choose from! We have a coach to and from the resorts along with many local transportation options.
Axamer Lizum Purpose built for the 1964 Winter Olympic Games and a host again in 1976. We love it!
Kitzbühel Widely considered to have the best downhill skiing in the world. While only advanced skiers dare brave Hahnenkamm's steep slopes, there are nearly 330 runs in the area from beginner to expert. Optional excursion on our private club coach to maximize our time and enjoyment.
Stubai Glacier (Not to be missed!) One of Europe's few year-round ski destinations and one of the largest glacier ski areas in the world. (Valée Blanche Glacier Survivors: This Glacier is at the top of a mountain, not a valley therefore no hiking in and out!)
Kühtai Skiing at over 2520 meters (8,267 feet)!, this is Austria's highest winter resort.
Saint Anton, Arlberg Region Large ski area and Europe's liveliest ski resort' hosted the Alpine World Championships in 2001. Calling itself a Weltdorf or 'World Village,' the resort has a genuinely international outlook. It's considered by many as the first and best in the world. Optional excursion on our private club coach.
And more .....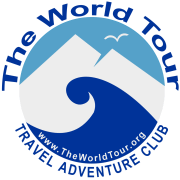 The World Tour
Travel Adventure Club

(888) 828-0096
Boston | New York

E-mail or Call 7 days a week!

Awesome International Club Trips Since 2000!
The World Tour - Travel Adventure Club, LLC
© Copyright 2023. All rights reserved.