TOUR OF IRELAND
Saturday, Sep. 14 - Sunday, Sep. 22, 2024
Superior Hotels, Breakfasts, Dinners, Local Guides
Irish Tour Director, All Tours & Events
$2,295 - Early signup special
With flights from Boston $2,995
Hold your spot with a $100 deposit

Music, Dancing, Pubs, History, Castles, Culture, Cruises, Tastings, Breweries, Shopping, Spas & more!
Truly Awesome Agenda & All Inclusive!
Sightseeing Agenda & Events
Clare, Cork, Dublin, Galway, Kerry, Kilkenny, Offaly & More!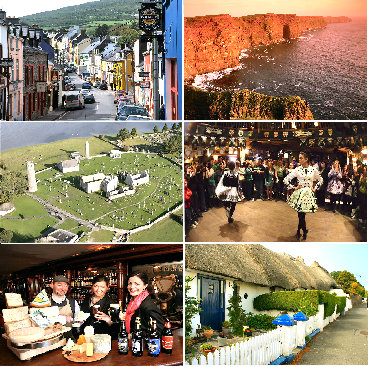 Check out our previous Ireland tours on Facebook!
This is a great value, fun filled all-inclusive tour, unique and much different than other tours of Ireland. We are staying in spectacular carefully selected "destination" hotels, in great locations. We are visiting best sights, some very famous, and many hidden gems and local favorites. Our trip agenda also leaves time for exploring the local community, visiting local sights, pubs and more. If you love the hotel and local town, you have the option to skip our tour agenda, enjoy our awesome hotels, and explore the local area yourself!
Sightseeing Agenda Includes the following and more!:

Killarney
Killarney is considered one of Ireland's most charming, picturesque, and most welcoming town. Killarney remains one of the top tourist destinations for both Irish and international visitors. We will enjoy exploring the local town and all it has to offer!
Blarney Castle
A well known favorite for many decades. The Castle was built in 1446 as a defensive fortress. The castle which stands today is in fact the keep of a much larger fortress. Kiss the famous Blarney Stone, high up on the Castle battlements and tradition holds that you'll be endowed with the gift of eloquence - "the gift of the gab" as the locals call it.
Cruise with lunch on Killary Fjord
Enjoy our cruise as we have lunch (included), a great way to take in the dramatic sweep of this magnificent landscape. We pass between the Twelve Bens and the Maam Turk mountains to the South, in County Galway; and the Mweelrea mountains to the North in County Mayo, as well as the views out to the Atlantic at the mouth of the fjord!
The Ring of Kerry
Another traditional "got to do" tour via Killorglin, Glenbeigh, Cahersiveen, Waterville, Coomakesta Pass with it magnificent views over Derrynane, home of Daniel O' Connell, known as "The Liberator" to Caherdaniel. Travel on via Sneem, Moll's Gap, Ladies View, Killarney National Park and along the Lakes of Killarney!
Irish Sheepdogs & their Sheep
A demonstration of sheepdogs working with a lively question-and-answer session. This is the real deal, a working enterprise and training center. Enjoy the in-depth knowledge, where the sheepdogs are the stars of the show and the flock includes a number of rare breeds. Always a favorite, you'll love it too!
Muckross House Gardens
Situated on the lakes in Killarney's National Park. Muckross House is a magnificent Victorian Mansion and one of Ireland's stately homes. Here you can find a rock garden on a natural outcrop of limestone which has winding steps and small paths so that anyone can enjoy the collection of dwarf conifers and shrubs. The Killarney strawberry tree is a native of this garden. Vistas of grass lead the eye on through mounds of mature rhododendrons, punctuated by the boles of Scots pine.
Ferry crossing: Tarbert -> Kilimer
The Shannon Ferry will take us on this memorable journey across the estuary linking the iconic tourist destinations of the Banner County of Clare to the Kingdom of Kerry. This is a lovely experience where we relax and sail across the majestic Shannon Estuary. And if you're lucky, you might even catch a glimpse of the dolphins, which sometimes swim so near the ferry, as if just to entertain you.
Cliffs of Moher
One of Ireland's favorite visitor experiences, the Cliffs of Moher tower over the rugged west Clare coast. Walk the safe, paved pathways and view the incredible Cliffs that sit on Europe's most westerly tip and enjoy the spectacular vistas over the Atlantic Ocean and the Aran Islands. Their natural beauty has inspired artists, musicians, and poets for generations, as well as absorbing scientists and geologists, drawn by the unique landscape in which they sit.
Travel through the Burren
Famous for its Lunar-like Limestone landscape and its unique flora. About 20 species of Orchids grow wild here.
Sean's Bar, Ireland's Oldest Pub Welcome to Ireland Pint of Guinness at Sean's Bar, officially recognised by the Guinness Book of Records as Ireland's Oldest Pub. Listed in both "25 of the Most Incredible Bars in the World" and "50 Bars to Blow Your Mind" by Lonely Planet!
Galway
Enjoy exploring beautiful Galway, a harbor city on Ireland's west coast where the River Corrib meets the Atlantic Ocean. The city's hub is 18th-century Eyre Square, a popular meeting spot surrounded by shops and traditional pubs that often offer live Irish folk music. Nearby, stone-clad cafes, boutiques and art galleries line the winding lanes of the Latin Quarter, which retains portions of the medieval city walls.
Magnificent Connemara!
We tour the magnificent loop of Connemara via Oughterard & Maam Cross before travelling up the spectacular Inagh valley with the 12 Bens of Connemara on our left and the Maumturks on our right as you travel to Leenane. From the breathtaking scenery of the hills and bogs before we reach Leenane village, the scenery changes as we return toward Galway to some beautiful coastal scenery. We return to Galway via the beautiful quaint town of Clifden.
Kylemore Abbey & Victorian Walled Garden
The story of Kylemore – both Castle and Abbey – is a truly remarkable one. The twists of fate which its occupants experienced, from moments of romance and happiness, to sadness and courage have all combined to create a fascinating history spanning over 150 years. Kylemore is home to a community of nuns of the Benedictine Order who came here in 1920 after their abbey in Ypres, Belgium was destroyed in World War I. Settling at Kylemore, the Benedictine Community began restoring the Abbey, Gothic Church and Victorian Walled Garden to their former glory.
Kilkenny
Kilkenny is a medieval town in southeast Ireland. It's a beautiful town with many attractions, entertainment options, pubs and cute shops along its winding lanes. The town many well-preserved churches and monasteries.
Kilkenny Castle
Kilkenny Castle has been an important site since Strongbow constructed the first building a wooden tower in the 12th century. William the Earl Marshall built the first stone castle on the site in 1260.
EPIC The Irish Emigration Museum Tour the Irish Emigration Museum, Dublin, a museum experience like no other! Winner of Europe's Leading Tourist Attraction 2019, 2020 & 2021.
As you uncover the story of Irish emigrants and how they shaped the world, you'll realize that emigration is not about what people leave behind, but what they bring with them. The museum was founded on the belief that emigration is one of the most interesting ways to fully understand a country.
Dinner & Irish Evening at the Merry Ploughboys pub!
Widely regarded as the best traditional music show in Dublin. A highly entertaining performance of live traditional Irish Music, Song, and Irish Dancing!
Tour of Dublin
Panoramic sightseeing tour of Dublin with our local guide, including O'Connell Street, Phoenix Park, and Leinster House.
Guinness Storehouse
A bit touristy compared to the rest of our agenda, but fun with fantastic views over Dublin city. The Storehouse was originally built in 1904 to house the Guinness fermentation process. The core of the building is modelled on a giant pint glass. The tour takes you step by step through the brewing process, finishing at the Gravity Bar where you will receive a complimentary pint of Guinness whilst enjoying the panoramic views over Dublin city.
Temple Bar & Oliver St John Gogarty Pub
Temple Bar is a fun riverside neighborhood, spread over cobbled pedestrian lanes. Pubs, live music, and quirky boutiques stock clothes and crafts by local designers. The National Photographic Archive highlights Ireland's past, while the Project Arts Center and Temple Bar Gallery & Studios shows contemporary art. A major tourist attraction, music, dinning and nightlife scene in Dublin. Stop by Oliver St. John Gogarty Pub, maybe enjoy some live music, and check out the vast variety of lunch spots.
Shopping in Dublin
Dublin is a dream to shopping lovers as it is packed with amazing stores and markets. As Dublin is the capital of Ireland you won't be disappointed with the variety!
And more ........
Agenda subject to change and upgrades based on local conditions and opportunities!
Hotel Accommodation
Excellent hotels in great locations:
These carefully chosen "high-end destination" hotels are spectacular, in great locations, and we have enjoyed them all in the past. It's possible to skip a day or more of our touring agenda, enjoy our awesome hotels, and explore the local area yourself!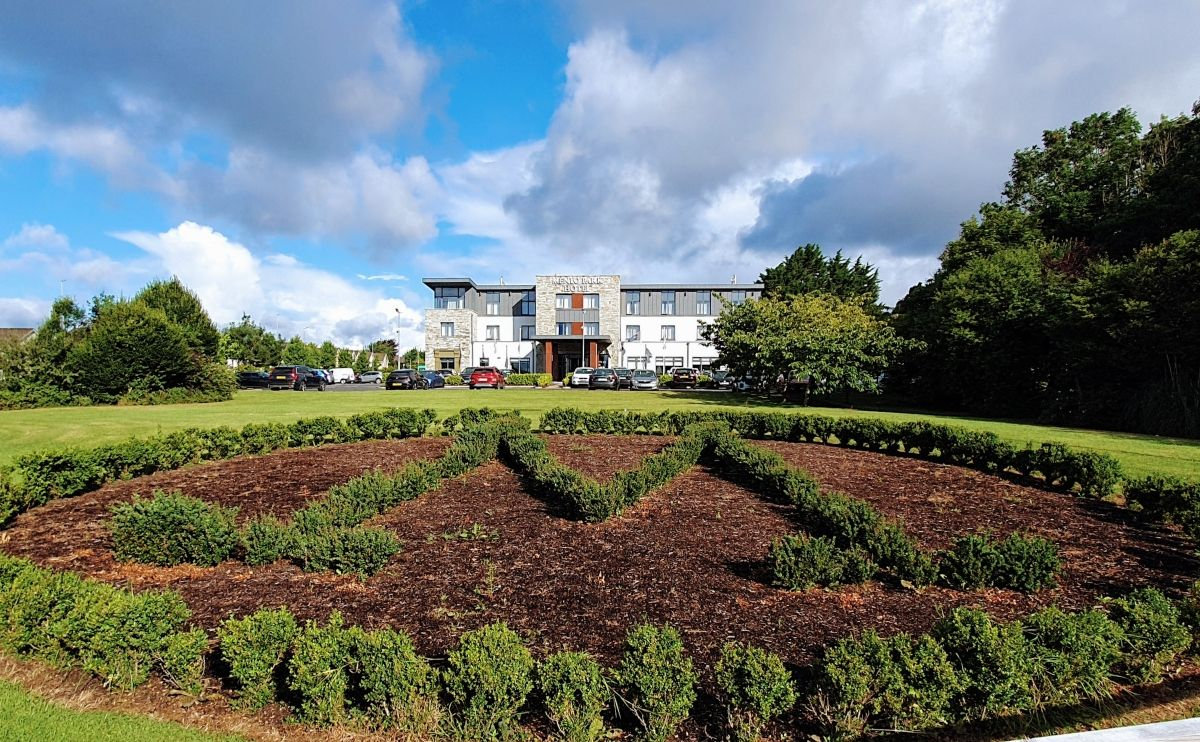 Menlo Park Hotel, Galway 2 nights
The award-winning Menlo Park Hotel is a family-owned hotel in Galway City, adjacent to the Wild Atlantic Way. The Hotel was opened by Paddy Francis and his son John, built on land that the family lived on for many generations. With great history surrounding the area many of the conference suites named after local characters. The hotel is always at the hub of the local community and guests mingle with local clientele in the hotels awesome Francis & Son Bar and Bistro, and enjoy wonderful local fresh cuisine in Oliver & McGlynn Restaurant.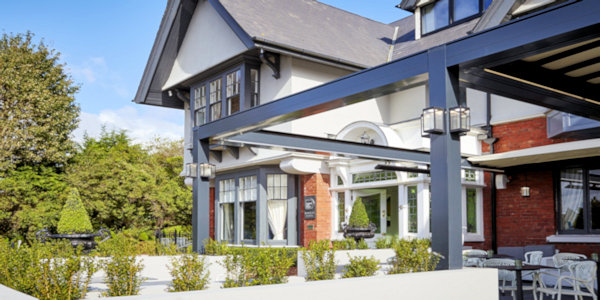 Randles Hotel, Kerry 2 nights
Randles Hotel, Killarney, is ideally located, just five minutes' walk from Killarney Town Center. This unique Kerry Hotel has been welcoming guests since 1906. Famous for its Irish hospitality, guests enjoy the comfort and elegance of an era long since passed complemented by the most modern of facilities. Unwind in luxurious, spacious guest rooms, enjoy fine dining, relax in the Drawing Room, Conservatory or Terraced Garden. For pure indulgence pay a visit to the Zen Day Spa. Walking trails and hiking routes available from the hotel doorstep. Killarney's tourism history goes back at least to the mid 18th century, it is considered the top Irish holiday destination by both Irish and international guests! It's well known in tourism, little Killarney sets (by exceeding) all standards globally.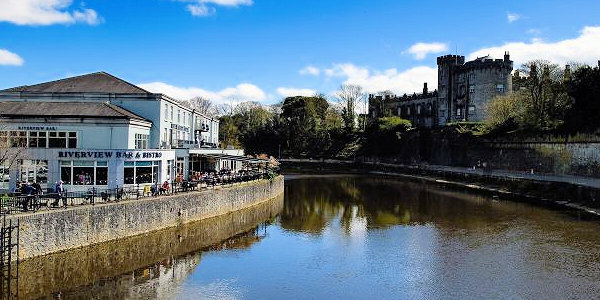 Kilkenny River Court Hotel 1 night
Kilkenny River Court Hotel, on the banks of the River Nore, in the heart of the medieval city of Kilkenny, has magnificent views of the city's 12th-century Kilkenny Castle from its private courtyard conveniently situated back from the Kilkenny streets. The main shopping areas, theatres, entertainment, attractions and Kilkenny's Medieval Mile are all close by right on the hotel's doorstep (you can fall out of the pubs into the hotel, there that close!). A club favorite in a superb location, we stayed here many times including last year and it always great, especially just being in Kilkenny!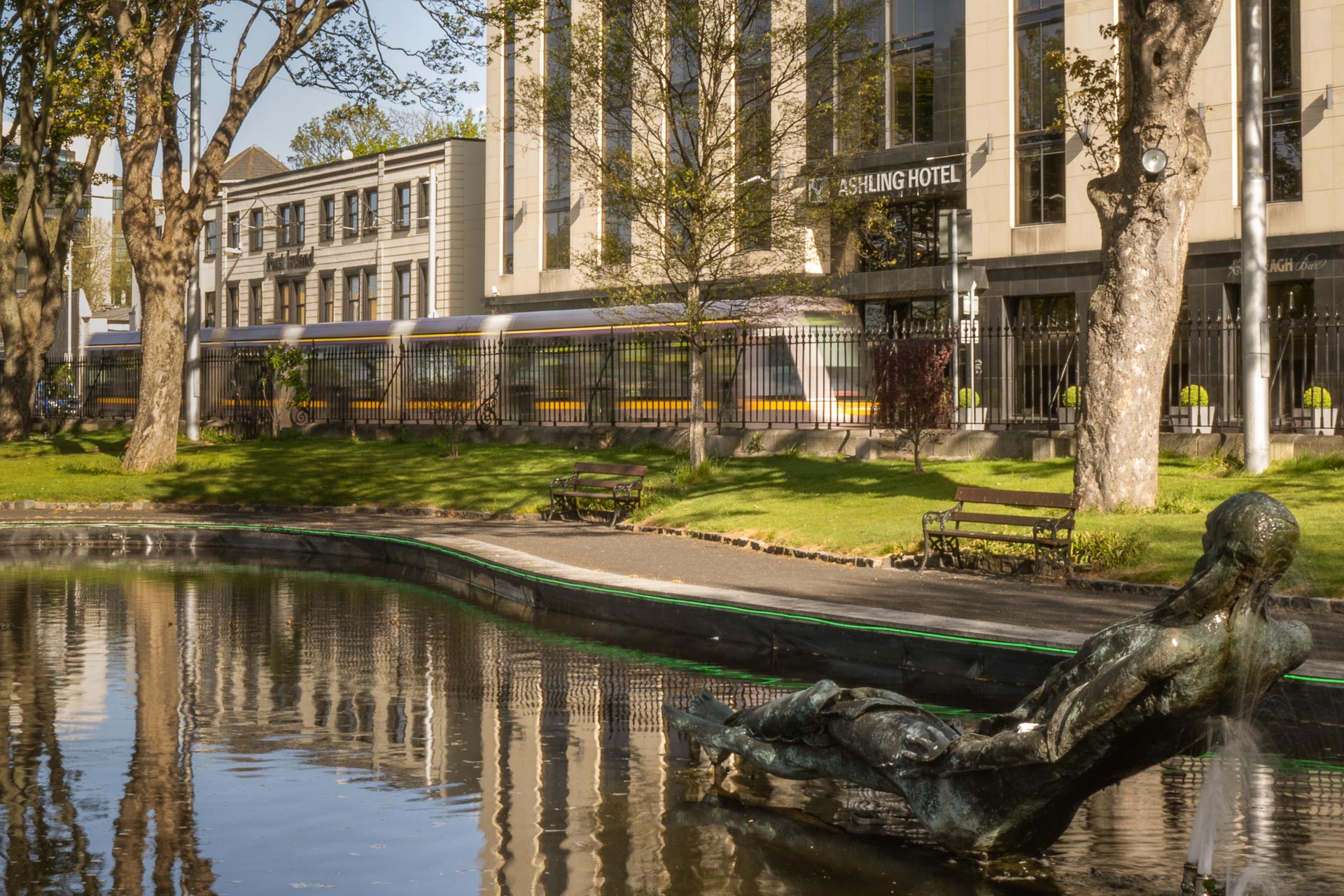 Ashling Hotel, Dublin 2 nights
The award winning, luxury, 4-star Ashling Hotel in the heart of Ireland's capital, Dublin. Located close to Dublin's cutting edge theatres, and finest restaurants, café's and bars. Top Visitor attractions such as Phoenix Park, Dublin Zoo, Stoneybatter and numerous shopping streets are all within walking distance. Enjoy the hotel's Chesterfields restaurant and the legendary 100 item buffet breakfast! The hotels Iveagh Bar is a bright, modern and comfortably sophisticated, the perfect place to wind down with a cold beer, a hot whiskey, a coffee or a celebratory cocktail in your hand. Many transportation options steps away including Dublin's LUAS (Irish word for speed) tram.
Why Choose This Tour?
As with all our tours, it is truly "All Inclusive". Your only extra expense would be lunch if you choose, as all breakfasts, dinners, entrance fees, events and tours are included. There are no "up-sell", upgrades or hidden expenses whatsoever. If it's good and worth doing, we included it, as everyone's special on our tours ;)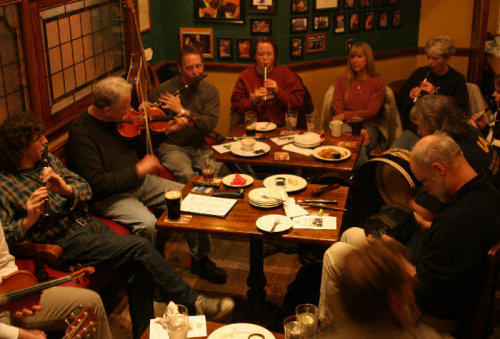 Although similar to our previous southern tours, this tour is more tailored to our club and what people enjoy the most with excellent destination hotels in great locations in beautiful towns. We also minimize time between venues and time on the coach enabling us to enjoy both the tours, and the hotels in their beautiful towns.
Amazing value at $2,295 for our land package, more that 30% off commercial "cookie cutter" tours, again in select destination hotels with great meals, tours and events, all included.
Not only does our tour have an Irish fully qualified and certified tour director, we also have tours with local expert guides.
Our tour has great flight options, departing Saturday and arriving Sunday morning in Dublin, returning the following Sunday afternoon. It's also the best time of year to tour Ireland.
Plenty of time for exploring on your own or with the club, experiencing the local culture, pubs, the traditional music & dance scene, along with the local towns and villages. The tour agenda is arranged so you can skip a few days of our sightseeing agenda and explore the local areas if you desire, or book your own flights and extend your time in Ireland.
Package Details
Historically September is the best time to visit Ireland; good weather and miss the crowds (European holidays)
Professional Irish Tour Director & Multiple Professional Local Irish Guides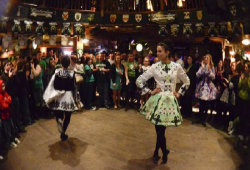 Luxurious, superior, deluxe, destination hotels in great locations.
Full Irish breakfasts and dinner every evening included.
All entrance fees, tours and ALL events included.
Truly awesome sightseeing itinerary, all included!
Price based on double occupancy. Limited number of single occupancy rooms available.
Group round trip international air Boston, USA to Dublin, Ireland
OR purchase your own flights ( Kayak, Aer Lingus, points, frequent flyer miles, etc. ) and meet in Dublin Airport on our arrival.
Tour with flights from Boston: $2,995
Depart Boston Logan Airport, Terminal E, Saturday evening 14-SEP.
Land only tour with your flights: $2,295
Meet the group in Dublin Airport at 9 AM Sunday 15-OCT in Terminal 2 arrivals.
Hold your spot and our current discounted price for $100 until January 2024 when regular payments start.
Multiple payment options including a payment plan option with final payment due July 2024.
Manage every detail of your reservations on-line through your members account.
Payments by check, bank transfer, on-line or at any Bank of America.

Call 888.828.0096 or email any time (7 days) for more details.
Reviews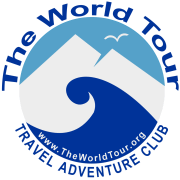 The World Tour
Travel Adventure Club

(888) 828-0096
Boston | New York

E-mail or Call 7 days a week!

Awesome International Club Trips Since 2000!
The World Tour - Travel Adventure Club, LLC
© Copyright 2023. All rights reserved.