BIKE/CYCLE & BARGE TOUR OF
SOUTHERN HOLLAND
$2,495 With Boston Round Trip Flights
Friday (evening), May 15

th.

- Saturday, May 23

rd.

2020

Boston Flights • Checked Bag • Boat-Airport Transfers • SWAG • Club Trip Leader
Barge Accommodation • Breakfasts • Cycling Picnic Lunches • Dinners • Multilingual Tour Leader


Cycling & Barge Tour of Southern Holland!
QUESTIONS? CALL 888-828-0096 or E-MAIL THE CLUB 7 DAYS A WEEK
Package Details:

Boston Round Trip Flights Boston, USA to Amsterdam included.
Checked bag and carry on bags included.
Depart Friday night. Arrive in Amsterdam Saturday Morning.
Return from Amsterdam Saturday, arrive back in the USA same day, Saturday evening.
Transfers to/from airport, to/from our barge in Amsterdam. Travel time is about twenty minutes depending on traffic.

7 nights lodging on our luxury plus barge DE Amsterdam* (*or similar)


This impressive and well maintained river cruise ship, De Amsterdam, has 56 cabins for a maximum of 112 passengers. All of the cabins have a window, giving you a different view every day. They are well-equipped have two comfortable single beds. In the spacious restaurant on the lower deck you can go for a cyclist's breakfast and in the evening we have a nice three course dinner. A good spot for relaxing after a great cycling day, is in the lounge area and bar on the upper deck, or – on a sunny day – at the partially roofed sun deck.

Two beds and bathroom in each cabin
Daily breakfast & dinners included
Self-made picnic lunch for bike tours
Daily cabin cleaning
Free Wi-Fi in the lounge of the ship
Daily complimentary coffee and tea till 4 PM.
AWESOME Cabins available as of July

Standard Lower Deck
Superior Lower Deck (11 m² – 135 sq.ft.)
Superior Upper Deck (11 m² – 135 sq.ft.)
Suite Upper Deck(15 m² – 200 sq.ft.).
A very limited number of singles (Standard & Superior) available



The difference between twin and superior twin cabins on the lower deck is their location in relation to engine room, stairs and salon.
All twin cabins have two separate single beds (200 x 80 cm – 78 x 31 inches), the suites have two separate beds set next to each other as a hotel style bed (200 x 160 cm – 78 x 62 inches) which, on request, can be arranged as two separate single beds.
All 56 cabins aboard De Amsterdam have an individual climate control system, digital TV, wardrobe, mini-safe, hair dryer, 230V and 115V sockets and a private bathroom with shower, toilet and basin.
The twin cabins have a large picture window (140 x 90 cm – 55 x 35 inches) that can be partly opened. The suites have the same amenities as the twin cabins, but are larger and – in addition – also have a minibar, a "French Balcony" (floor-to-ceiling sliding glass doors) instead of a window.
De Amsterdam has a spacious restaurant on the lower deck. The pleasant lounge on the upper deck has large windows around, which offers you a great view of the surroundings. There is also a bar with a dance floor. Wi-Fi is available. On the partially roofed sun deck, we have tables chairs and sun loungers. Here you can relax and have a drink and enjoy the scenery while sailing. Bicycles will be stored on a separate part of the sun deck.



Included in our tour

Welcoming drink and orientation
Experienced and local tour leaders (multilingual) with daily briefings
Short city walking tours
Printed instructions and detailed maps for cycling tours
Minimum of two city walks (Rotterdam, Dordrecht) with our tour leader
Visits (optional): Delftware factory, windmills, Kinderdijk, St-Jans church Gouda, cheese farm Oudewater, silversmith Schoonhoven, city hall Zaandam, and more (discounted entrance fees not included)
Cheese tasting and live music night on board



Bike Options

Bring your own. Check withe the Airline, July '18 $100 each way
Rent from a local Amsterdam store and have it delivered/Picked up to/from the boat
Rent from the boat; $100. These are unisex touring bikes, brand Gazelle Chamonix with lightweight frames and normal mount (ladies model), with easy-to-handle Shimano 7 gears, hand brakes, gel-saddle (height adjustable), a lock on the frame and pannier bag. All bikes have 28 inch wheels. Some smaller frames are available on board for smaller persons. For large gentlemen (from 1.90m and above), there are a few traditional men's models (with a horizontal bar) available.
Rent an E-bike; $230. The e-bike is a Trenergy E-Relax Pro with Nexus 7 gears, 3 support levels and hand breaks only (or a comparable brand/model). E-bikes available (on request, limited stock, pending availability).

Pre & post trip parties / get-togethers.
Trip SWAG, BLING, club escort & more included!


Reservation/Payment Details:

Price based on double occupancy.
No hidden charges!
Price includes all local and airport taxes including fuel and currency surcharges as of July 2018 (increases are not expected).
A limited number of cabin upgrades and single cabin available.
View every detail of your account/reservation on-line any time.
A $495 deposit and 2020 club membership, only $50 per year, required to secure your spot.


Trip Itinerary:

This is the best time of year to cycle around The Netherlands and it doesn't get any better than our Southern Tour of Holland, on board our barge, your home away from home. Not only will you get the chance to visit a number of famous Dutch cities, and the Keukenhof park, but you will also uncover another side of Holland as you cycle through the countryside – the country's "Green Heart". It is here that you will see a landscape of water, meadows, grazing cows, windmills and picturesque farms… it is a landscape that is impossible to feel or look any more Dutch. In short the Southern tour is the perfect tour for anyone wanting to see as much of "typical" central Holland as is possible in one week. What you will come away with at the end of the tour is a greater appreciation of why this part of the Netherlands attracts so many visitors from all corners of the globe every year. As well as being able to discover the natural beauty of Holland's Green Heart you will visit:

The world famous city of Amsterdam
Utrecht, the geographical centre of The Netherlands
Rotterdam, the busiest port in Europe
Delft, a city with close ties to the Dutch Royal family and the world renowned painter Johannes Vermeer
Haarlem, a sightseeing paradise
Other attractions over the course of the tour include the cheese city of Gouda, the windmills at Kinderdijk (Unesco World Heritage Site), the silver city of Schoonhoven, the dunes and beaches of the North Sea coastline and the open air museum "Zaanse Schans".

Other attractions over the course of the tour include the cheese city of Gouda, the windmills at Kinderdijk, the silver city of Schoonhoven, the dunes and beaches of the North Sea coastline and the open air museum "Zaanse Schans". For the duration of the tour you will live and travel on board the barge DE Amsterdam. De Amsterdam is a very well equipped river cruise ship, built in 1991 and last refurbished in 2017. In recent years, the vessel has been operated for river cruises (4 star category) in Germany. In 2018, De Amsterdam make her first cycling cruises on the Southern Tour of Holland! The ship sails under German flag and Dutch management.


Day 0 (Fri): Depart: Logan Airport, Boston USA

Check in with our group at 2:30pm in Logan airport terminal C. If we have not already received them we will give you your tour trip SWAG & BLING! You will get four heavy duty laminated luggage tags with your home address and destination (barge) printed on them along with some other trip goodies. We will all check in together as a group. We depart Boston at 5:45 pm. IF YOU ARE NOT TRAVELING ON OUR GROUP FLIGHTS We WILL MEET US IN AMSTERDAM AIRPORT (Schiphol) AT 9AM SATURDAY


Day 1 (Sat): Amsterdam

Embarkation and check-in from 2 p.m. in Amsterdam. Take the opportunity to go shopping, to explore downtown Amsterdam, to make a canal cruise or to visit a museum Welcome drink, dinner and first briefing on board. First night on board in Amsterdam.


Day 2 (Sun): Amsterdam – Breukelen | Breukelen – Utrecht | Utrecht – Rotterdam (25 km/16 mi. or 40 km/25 mi.)

Our first cycling tour starts in Breukelen. We'll tour along the beautiful and winding river Vecht with its enchanting background of imposing castles, country houses and quaint tearooms. We will follow the Vecht into the centre of Utrecht where we will have the opportunity to explore the beautiful historical city centre: the Dom Cathedral with its tower, the canals, special shops and nice cafes. In the afternoon we will continue by ship from Utrecht to Rotterdam.


Day 3 (Mon): Rotterdam – Schiedam – Delft – Rotterdam (28 km/17 mi. or 50 km/31 mi.)

Today we will cycle via the "jenever city" of Schiedam and through the Delfland area to Delft, famous, of course, for its blue pottery. Visit the beautiful city centre with its small canals, picturesque streets, bridges and alleys. For many of our members a visit to the Delftware factory is one of the highlights of the tour. Afterwards, we will cycle back to Rotterdam, where we can enjoy a short city walk in the evening.


Day 4 (Tue): Rotterdam – Alblasserdam with the "waterbus" | Kinderdijk – (Gouda) – Schoonhoven (30 km/19 mi. or 58 km/36 mi.)

Today we can cycle the first part or take the "waterbus" to Alblasserdam. After just a few minutes of cycling we will reach Kinderdijk (UNESCO cultural heritage, with its impressive row of 19 large windmills). we then have the choice between a longer cycling tour with a visit to the beautiful cheese city of Gouda and a short cycling tour through the Alblasserwaard. Both tours end in the "silver city" of Schoonhoven, where we can visit a silversmith.


Day 5 (Wed): Schoonhoven – Oudewater – Utrecht | Utrecht – Haarlem (45 km/28 mi.)

Today we will cycle from Schoonhoven through the beautiful "Green Heart" of Holland along small villages and quiet roads to Utrecht. On our way we can visit a traditional cheese farm and in Oudewater and we can visit the Witches Weigh House. In the late afternoon the ship will sail from Utrecht to Haarlem.


Day 6 (Thu): Haarlem – North Sea coast – Haarlem | Haarlem – Zaandam (40 km/25 mi. or 50 km/31 mi.)

Today we can choose from 2 cycling tours. Both tours takes we through the beautiful Kennemer dunes, a national park where we can spot several bird species, Scottish Highland cows and Shetland ponies. After a visit to the seaside resorts Bloemendaal and Zandvoort we cycle through the forests and the centre of Haarlem back to the ship. The longer cycling tour leads to the largest steam engine of the world, the Cruquius pumping station and back to Haarlem. During dinner wer ship will cruise to Zaandam.


Day 7 (Fri): Zaandam – Amsterdam (30 km/19 mi. or 45 km/28 mi.)

From Zaandam wer final day of cycling will take we to the open air museum the Zaanse Schans (free entry), with its beautiful windmills, an Old Dutch village with traditional wooden houses, a cheese farm and a traditional wooden clog maker. After exploring the museum we cycle through the recreational area "Twiske" back to Amsterdam. The afternoon and evening we intend to enjoy everything Amsterdam has to offer. If we didn't go for a canal tour on the first day, we will have the opportunity to do so today.


Day 8 (Sat): Disembarkation: Amsterdam

Disembarkation after breakfast: End of Our trip.
We transfer, from our boat at 8 am to Amsterdam airport where our flight departs and arrives in Boston at 1:15 pm.


NOTES:

All distances are "approximate distances" of recommended bike tours.
If you do not cycle or want to skip a day, you can explore the city/town and surrounding areas we are docked at for the day. You can also skip the bike tour and relax on board while cruising to the next harbor. Last time we did this tour we had a non-cycling group on-board.
Program and details barring changes, a.o. as a result of nautical, technical or meteorological reasons.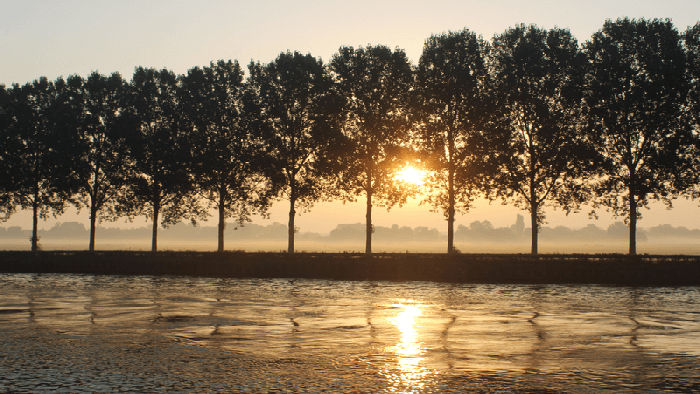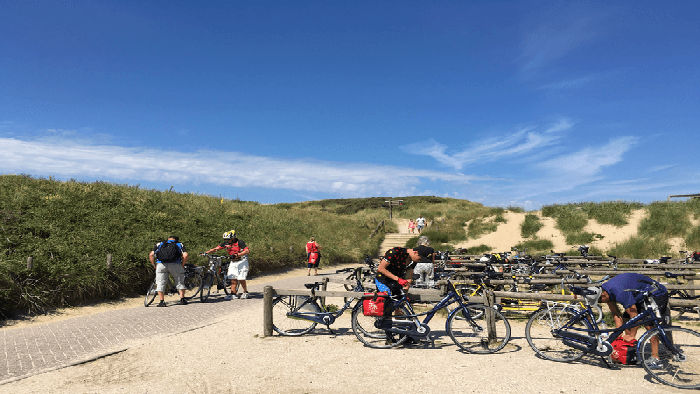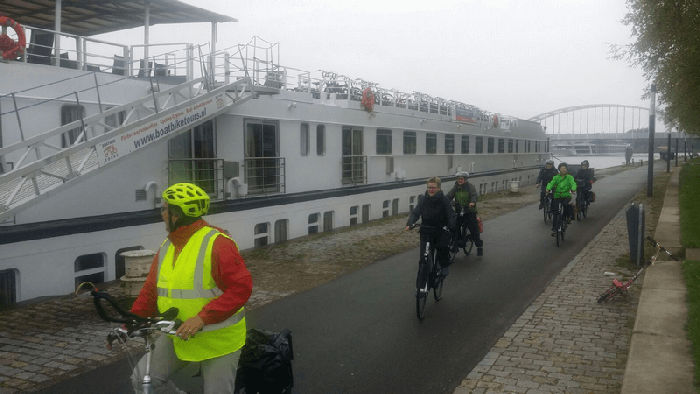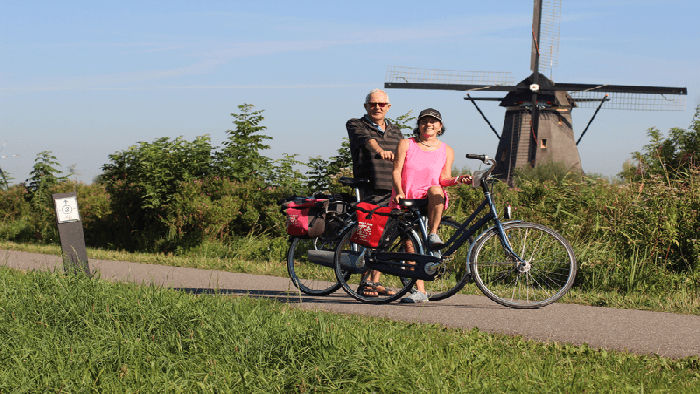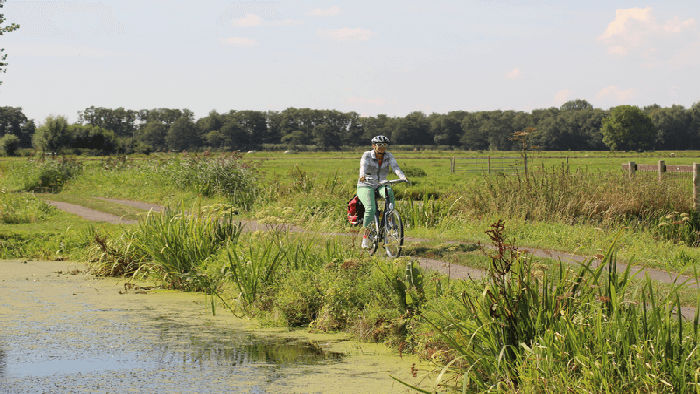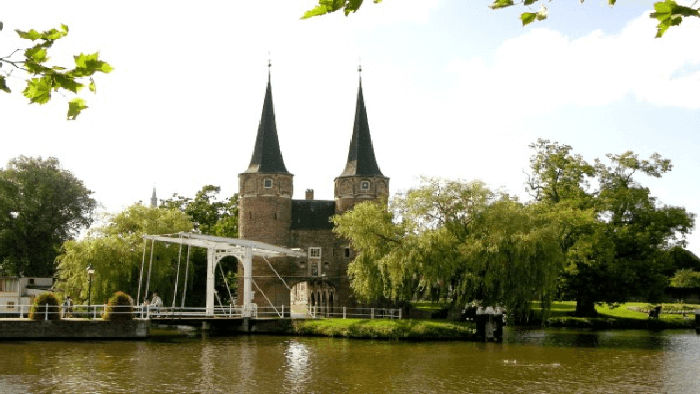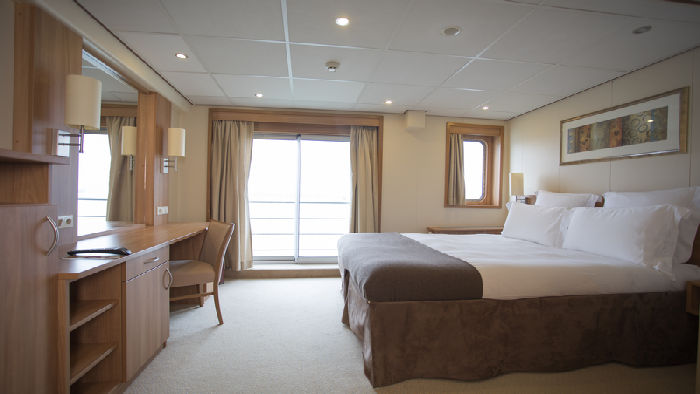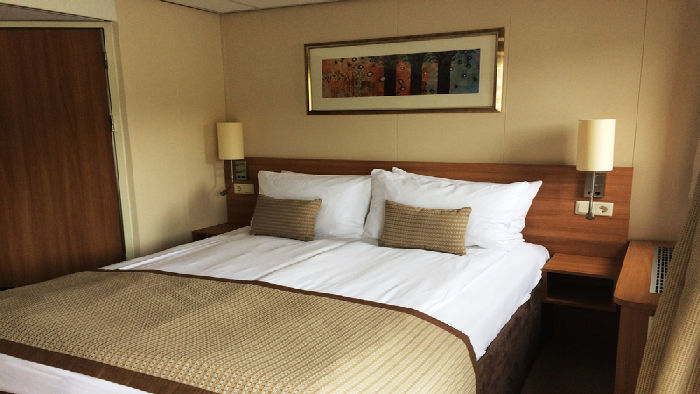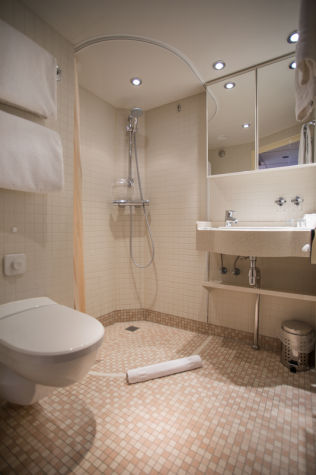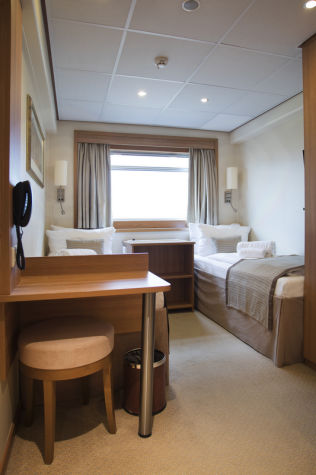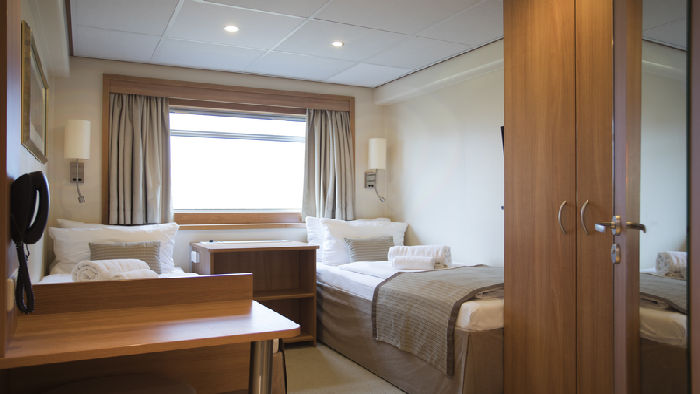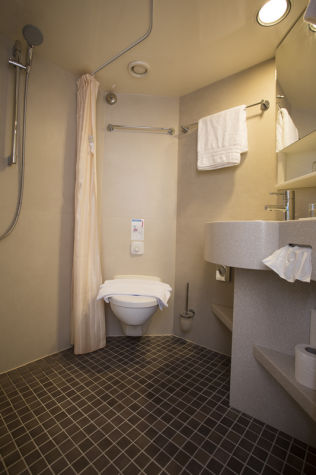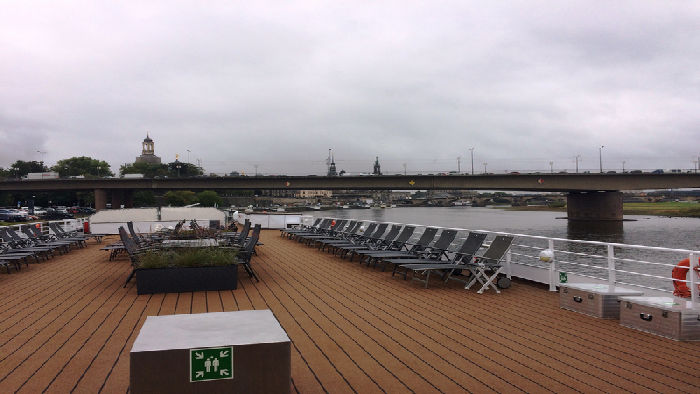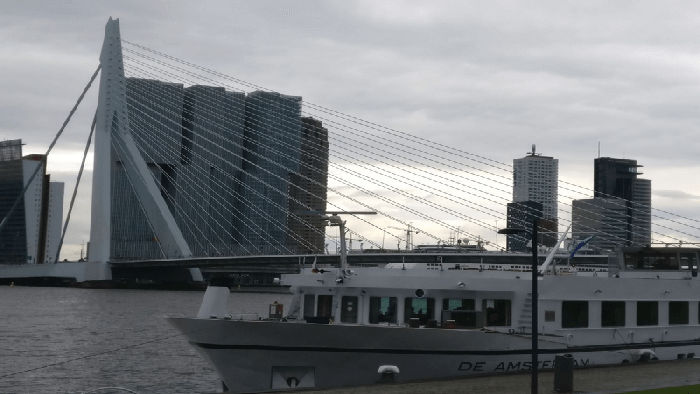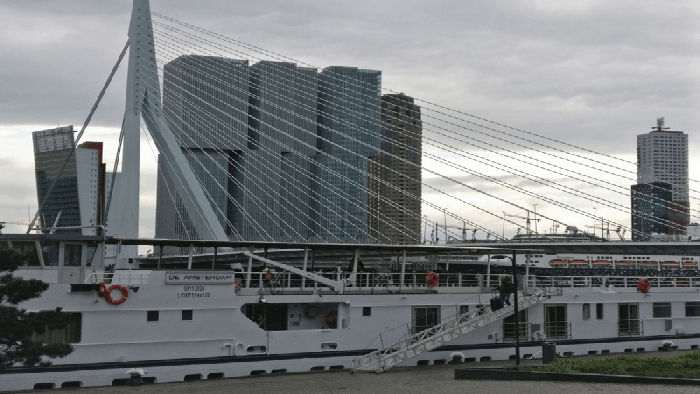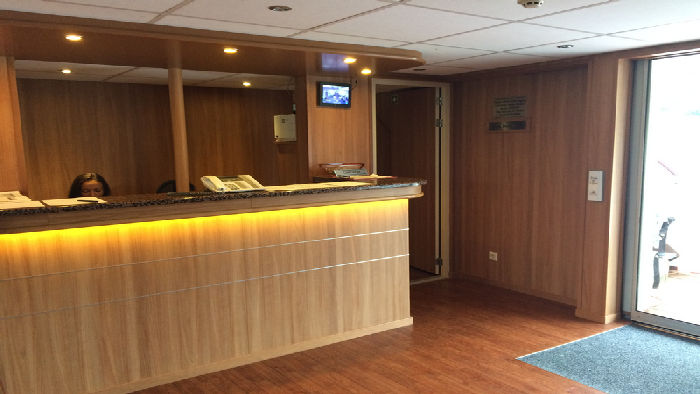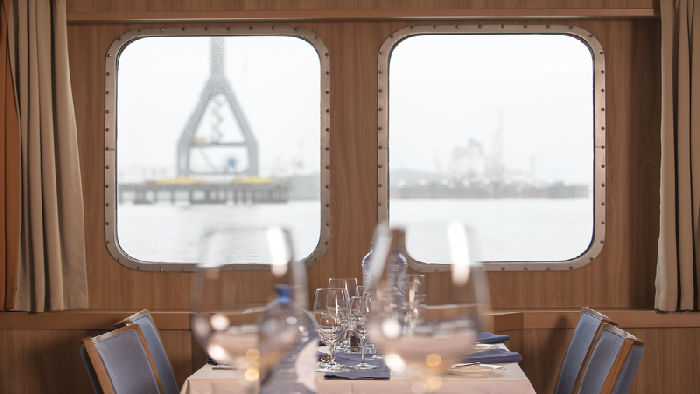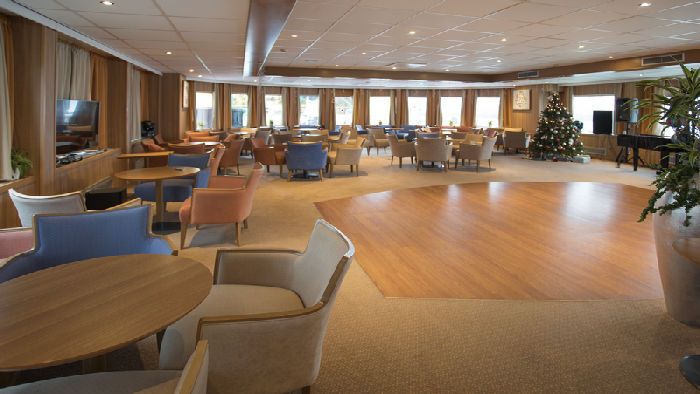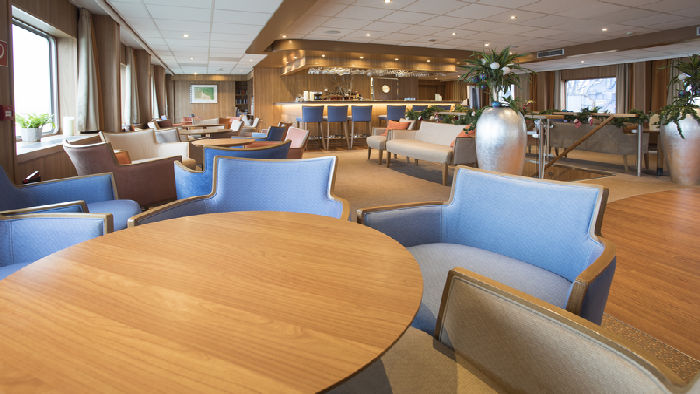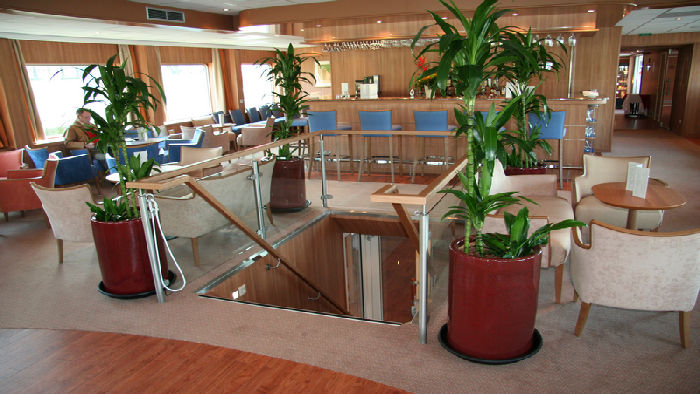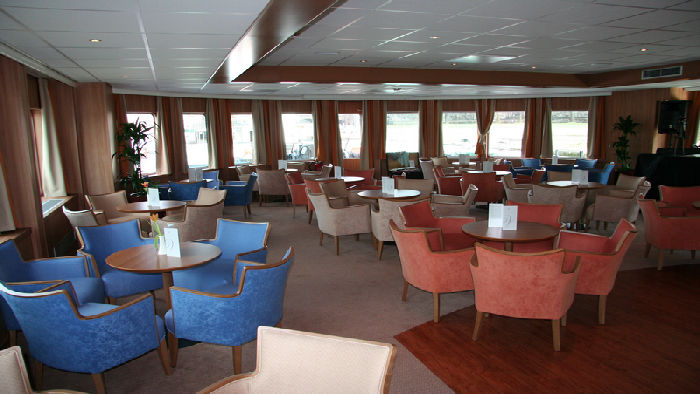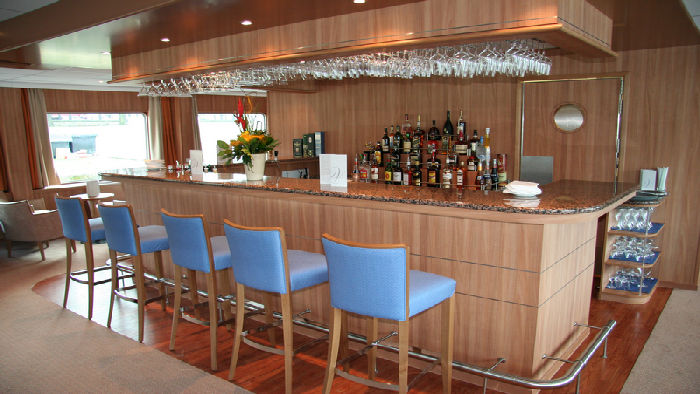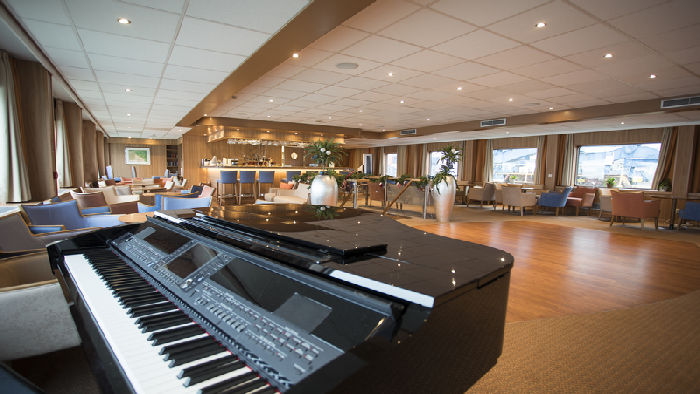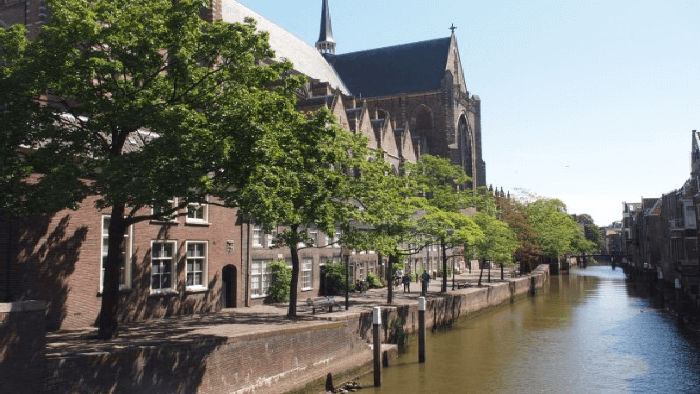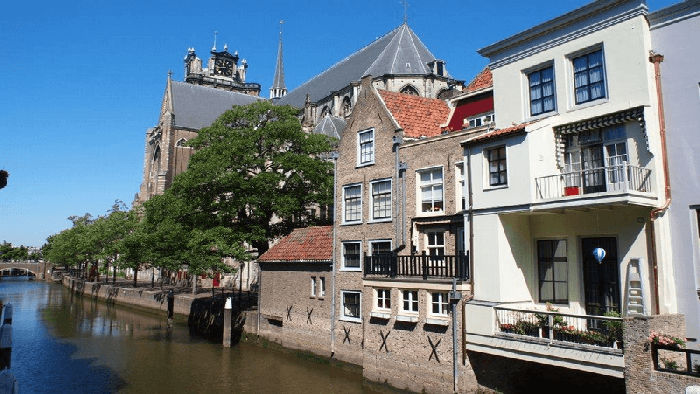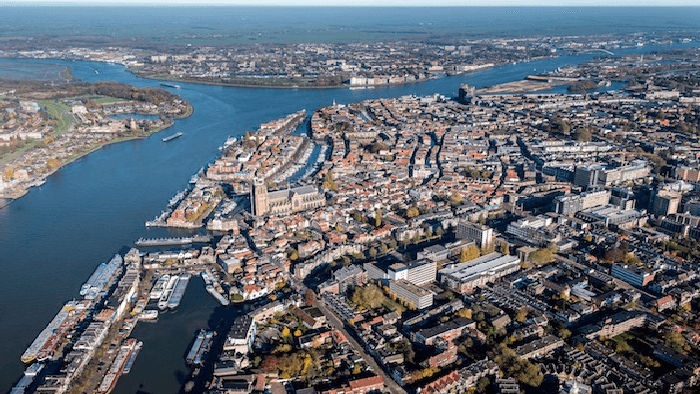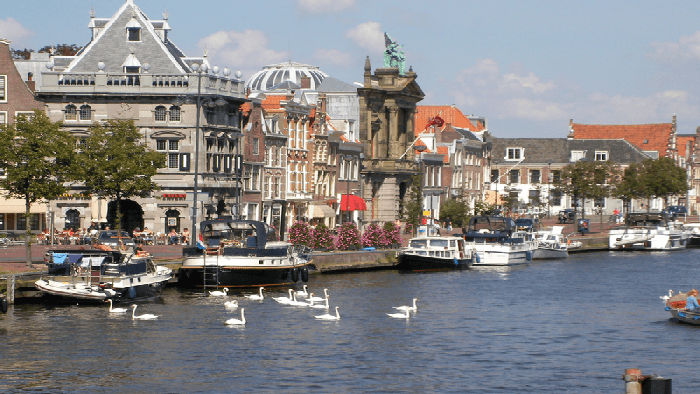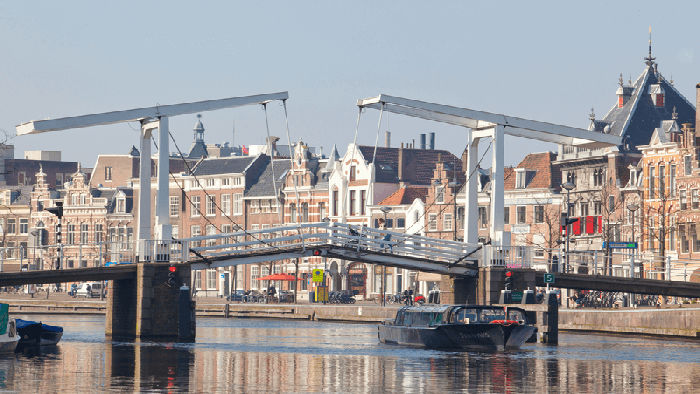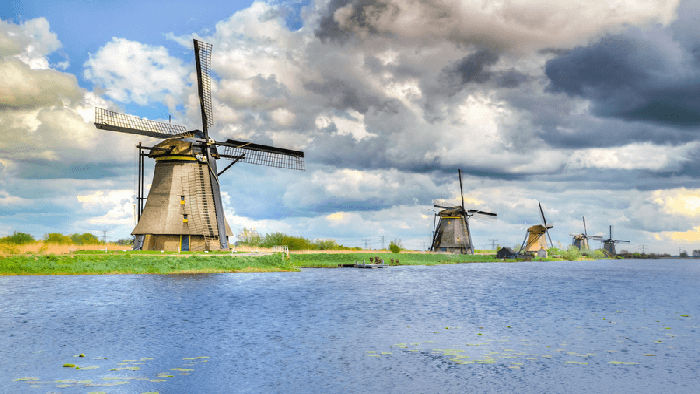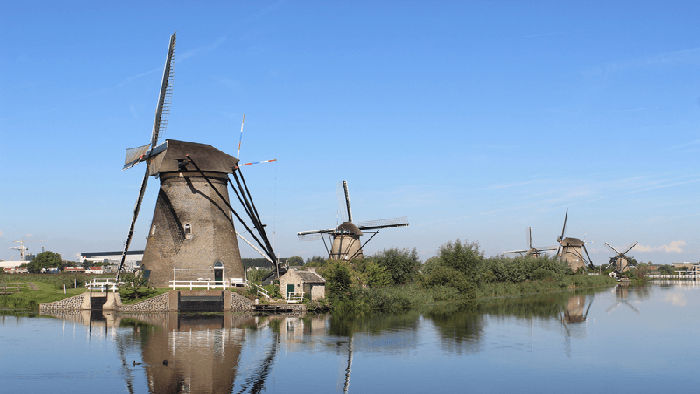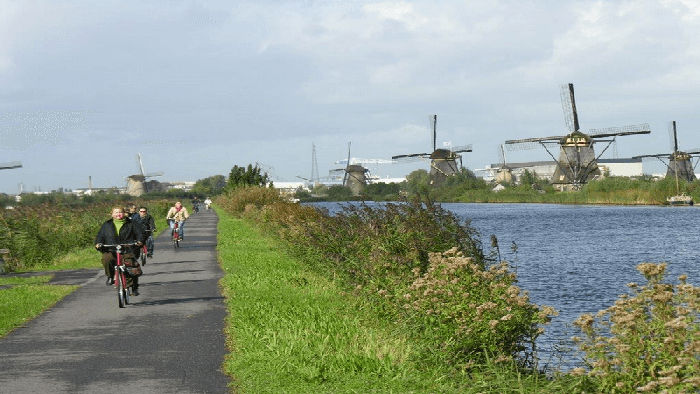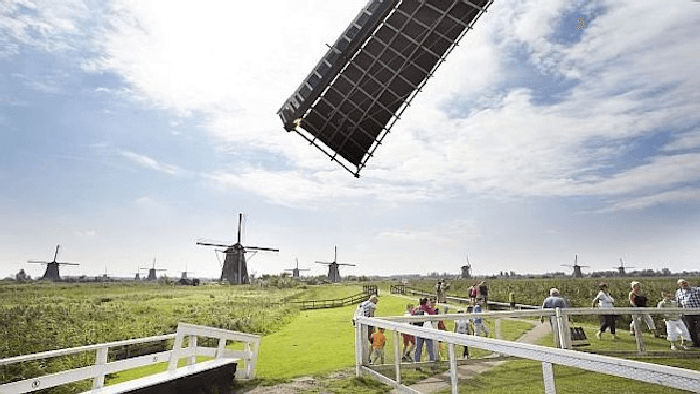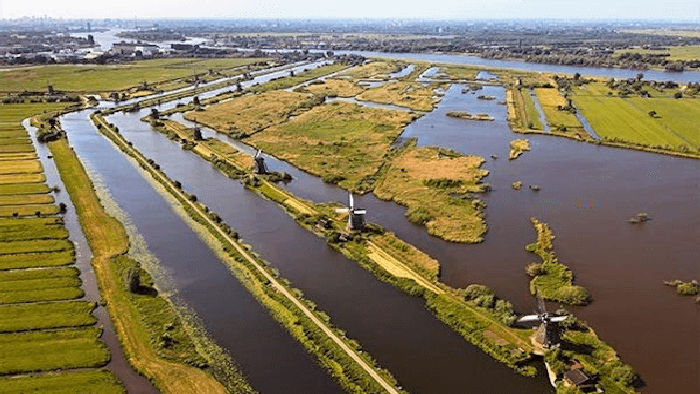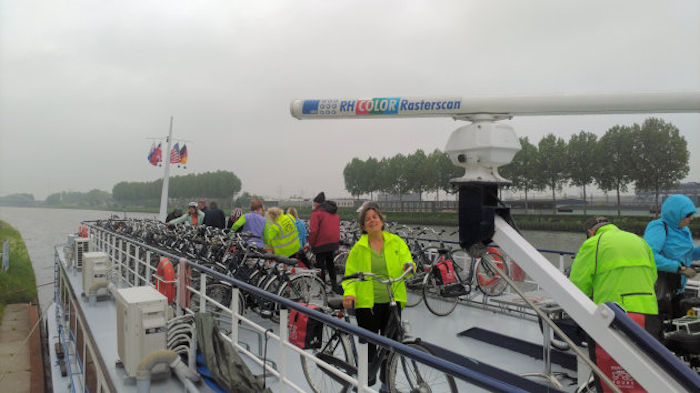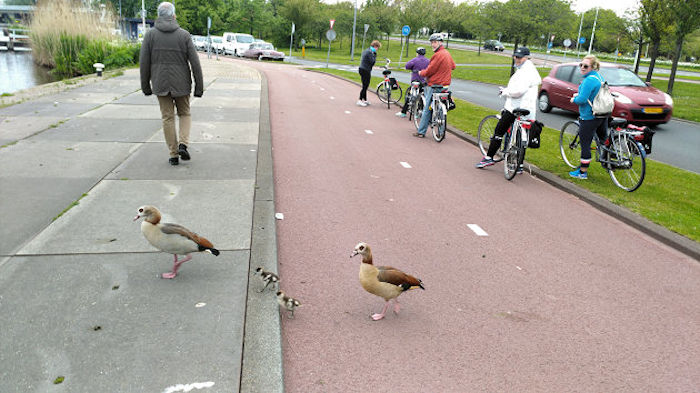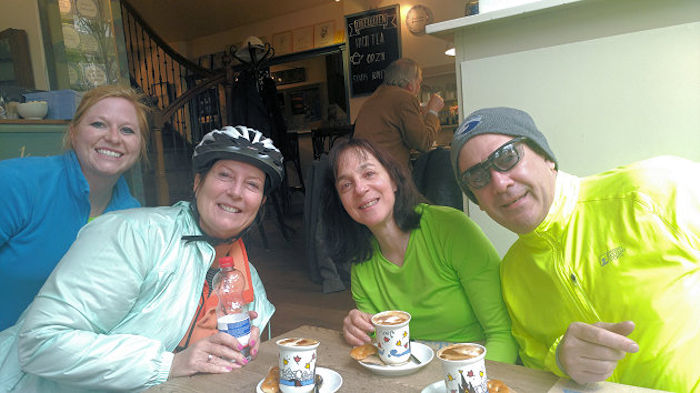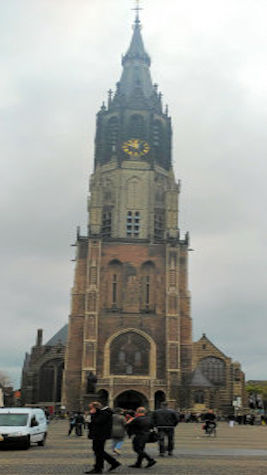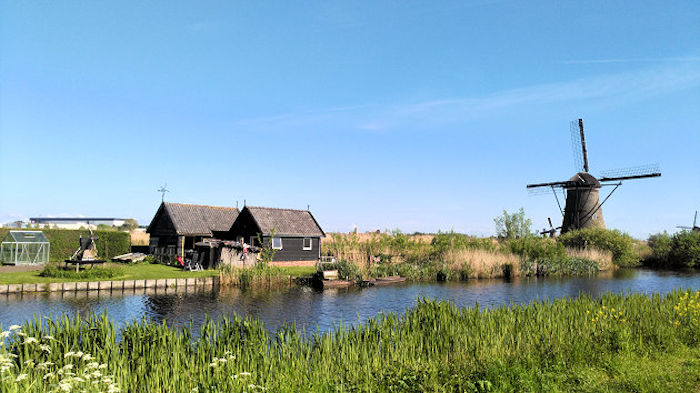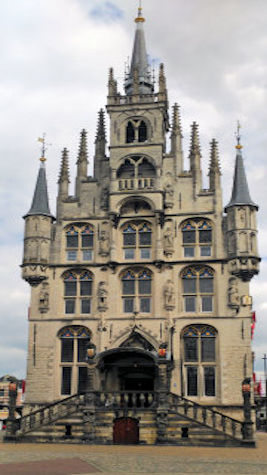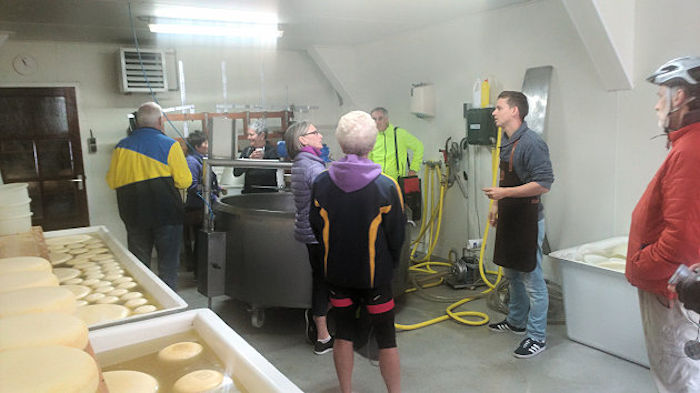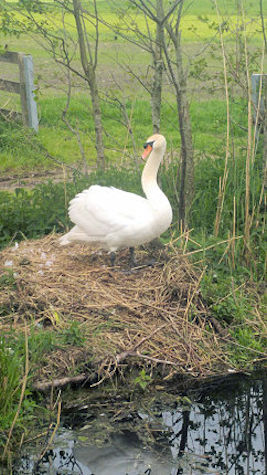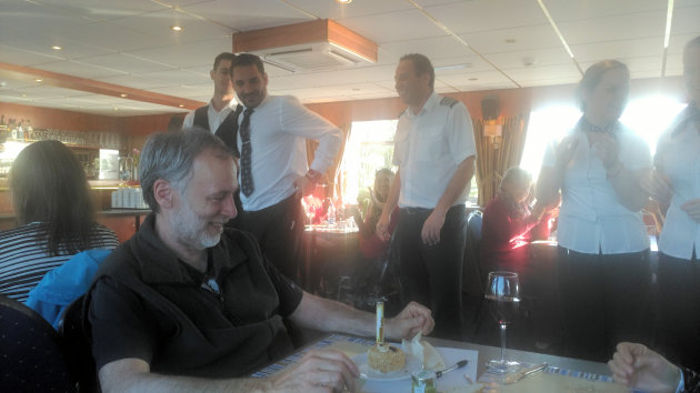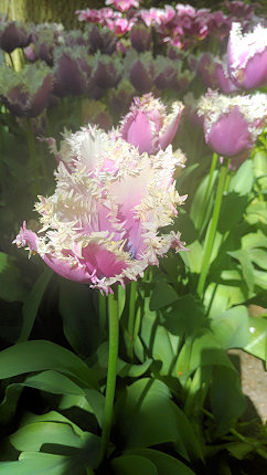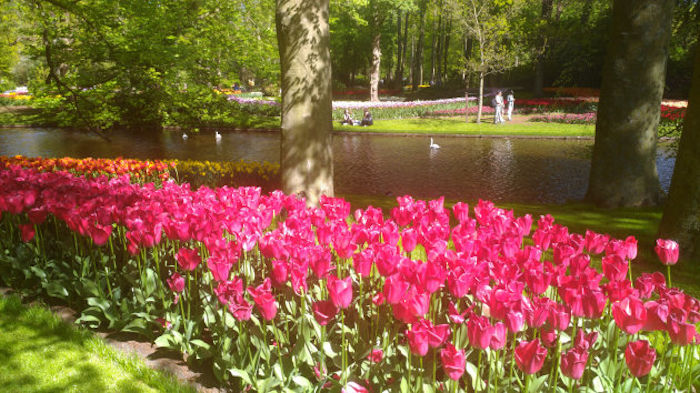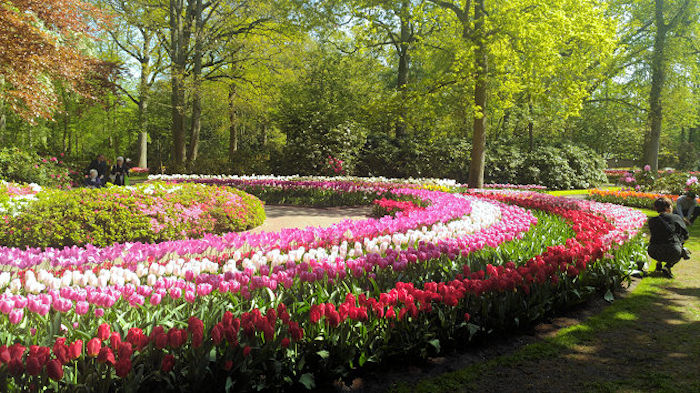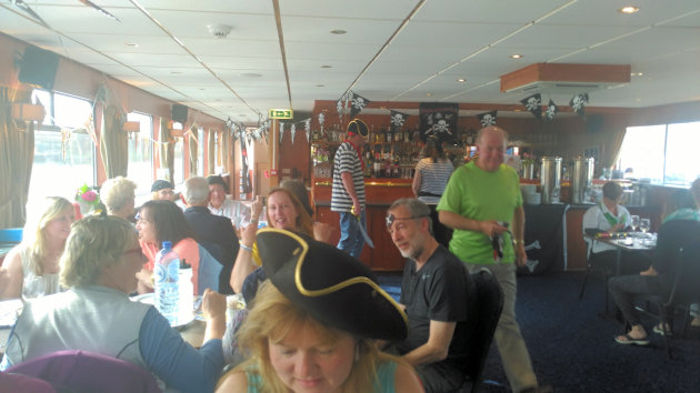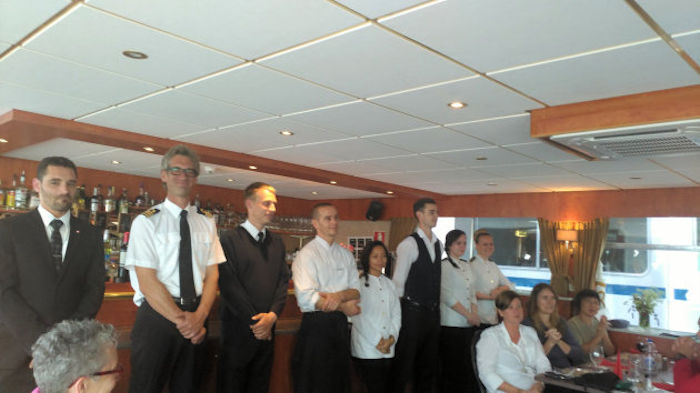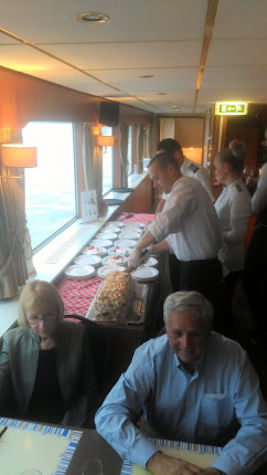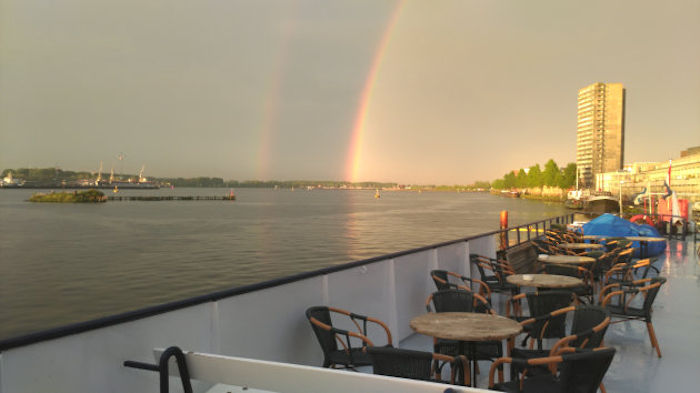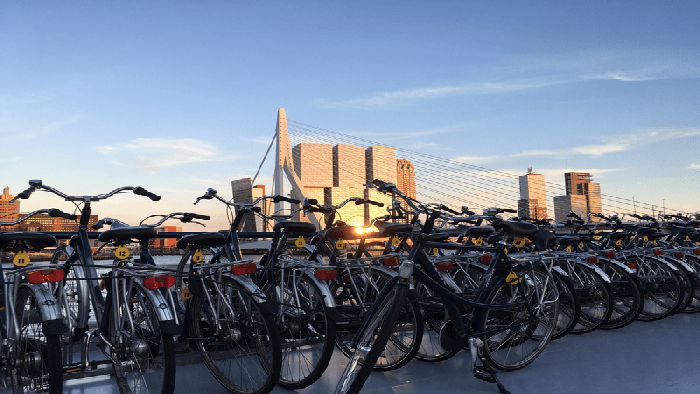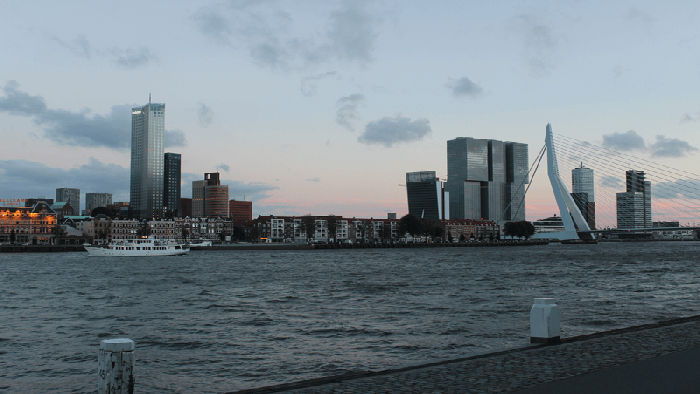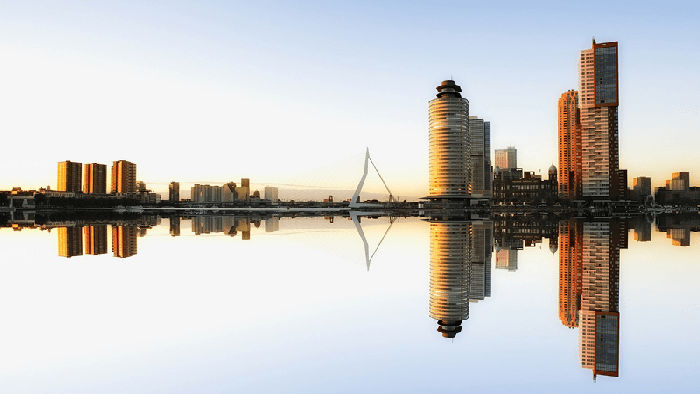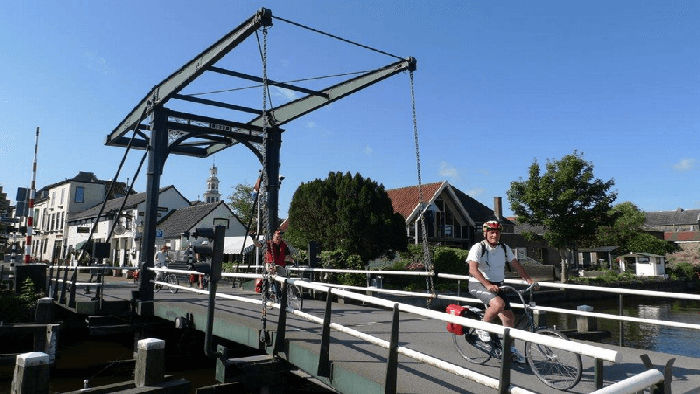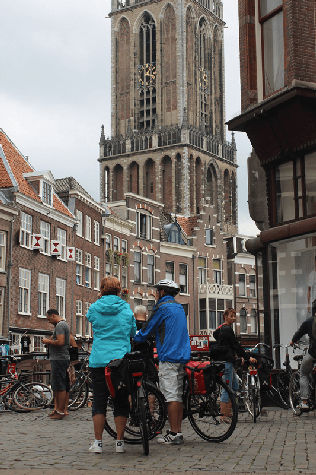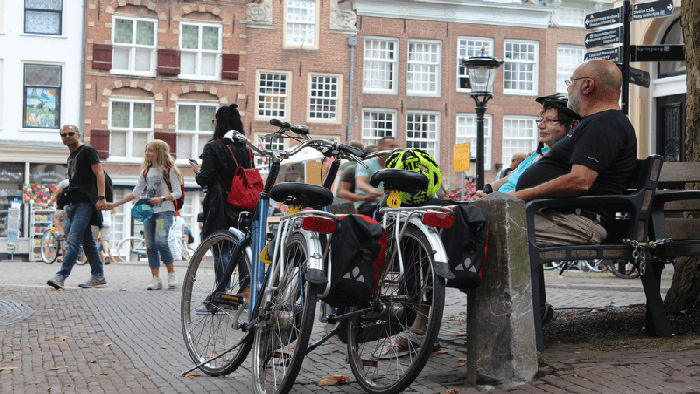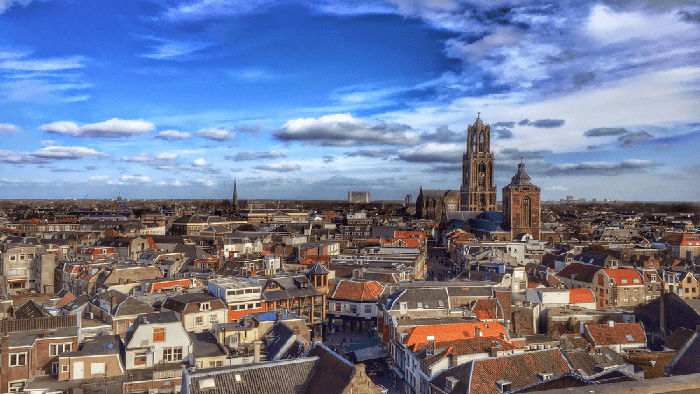 The World Tour
(888) 828-0096