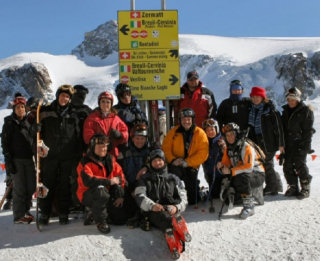 A review of our 2013 tour of Ireland by a first-timer women traveling on her own

As our name implies, we are an organization of like-minded individuals who enjoy traveling the world. Our purpose is to get great club/group rates, arrange and escort trips for the benefit of our members, affiliated clubs and groups. We tailor our trips to the interests of our trip participants, with our primary goal to provide as much value as possible, in terms of total cost, organization, enjoyment and the trip agendas. Check out our past trips.
We arrange great club trips with awesome agendas, our trips are easy and fun; Life's complicated enough, vacation shouldn't be! We have access to pricing and trips that are not normally available to individuals and in many cases other groups. Not only are our trips great value, but you can pay for most trips in installments. Singles, couples and families are welcome to join us. We can arrange for single supplement rooms where possible and can also try and find people roommates.
In recent years we have grown into an umbrella organization, with several affiliated clubs and independent groups traveling with us. Each individual and trip leader on our trips gets the group discount rate and share in any group incentives, even though their individual group size may not normally qualify.
We evolved from an extension of our European travel clubs, to an independent USA based organization; while continuing to maintain and benefit from our strong relationships built up over decades! Our clubs have members from all over the USA & Canada. As we've grown, we've added our own secure reservation system, event management system, a toll free phone system and expanded our website, while improving and automating many of our accounting and support/service functions. This enables us to minimize our operating costs and continue to offer our members and affiliated groups great value.
Membership:
On-Line Application
We are currently accepting new members. A referral/invitation from an existing member or affiliated organization is preferred but not required. Individuals and independent groups are welcome to join. Trip participants are welcome to participate in all organized group activities or to follow their own independent agenda. The membership fee for new members is $50 per adult per calendar year. You are only required to pay for membership if you are over 18 and going on a trip.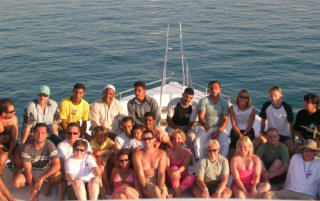 Membership benefits include:
Ability to book a spot on our great value, exciting group trips
Invite others to become members

On-line membership account and access to our members-only area:

View you account / reservation details
Access future trips under consideration, trip previews and trip announcements
Members only sponsored/discounted items & specials
Access and invitations to club "non-trip" events

Dinners, Cookouts, Parties, Wine & Beer Making & Tastings, Sponsored Events ........

View trip photographs & videos
Purchase club apparel, patches, stickers and other items







The World Tour
(888) 828-0096