BIKE/CYCLE & BOAT TOUR OF
The Hansa Region, Holland, The Netherlands
$2,395 With Boston/New York Round Trip Flights

Friday (evening), May 17th. - Saturday, May 25th. 2019

DIRECT BOS/JFK Flights • Checked Bag • Boat-Airport Transfers • SWAG
Boat Accommodation • Breakfasts • Cycling Picnic Lunches • Dinners • Multilingual Tour Leader
TRIP IS FULL - ANNOUNCING 2020 TRIP JULY
Cycle along the Rhine & IJssel and immerse yourself in medieval times!
QUESTIONS? CALL 888-828-0096 or E-MAIL THE CLUB 7 DAYS A WEEK
Hansa Towns Cycling in The Netherlands The Hanseatic town of Zutphen Zutphen Wijk bij Duurstede Cycling in Arnhem Deventer to Zwolle along the River Ijssel
Select a video link above to play - Not all videos from our tour.

Package Details:

DIRECT Non Stop Group Round Trip Flights Boston & New York, USA to Amsterdam, The Netherlands included.
Checked bag and carry on bags included.
Depart Friday night. Arrive in Amsterdam Saturday Morning.
Return from Amsterdam Saturday, arrive back in the USA same day, Saturday evening.
Transfers to/from airport, to/from our barge in Amsterdam.

7 nights lodging on the DE Nassau* (*or similar)
De Nassau is a medium-sized cozy river cruise ship. In the summer of 2018 the cabins and the salon/restaurant in front of the ship were completely refitted: spacious and more luxurious cabins and a full restyle of the interior. The ship sails under Dutch flag and management and has always been very popular and appropriate for the Southern Tours of Holland.

All 34 cabins aboard De Nassau have an individual climate control system, mini-safe, small wardrobe, hair dryer, 230V sockets and a private bathroom with shower, toilet and basin.


Included in our tour

Welcoming drink and orientation
Experienced and local tour leaders (multilingual) with daily briefings
Short city walking tours
Printed instructions and detailed maps for cycling tours
7 breakfast, packed lunches and 3-course dinners
Coffee and tea on board till 4 p.m.
Climate-controlled cabin with bed linen, towels and daily cabin cleaning
Semi guided cycling tours (independent cycling, tour leader is available for questions and/or emergencies)
GPS tracks availible (limited availably, deposit required)
Use of a waterproof pannier bag
Wi-Fi
Pre & post trip parties / get-togethers.
Trip SWAG, BLING, club escort & more included!


Bike Options

Bring your own. Check withe the Airline, July '18 $100 each way
Rent from a local Amsterdam store and have it delivered/Picked up to/from the boat
Rent from the boat; $100. These are unisex touring bikes, brand Gazelle Chamonix with lightweight frames and normal mount (ladies model), with easy-to-handle Shimano 7 gears, hand brakes, gel-saddle (height adjustable), a lock on the frame and pannier bag. All bikes have 28 inch wheels. Some smaller frames are available on board for smaller persons. For large gentlemen (from 1.90m and above), there are a few traditional men's models (with a horizontal bar) available.
Rent an E-bike; $230. The e-bike is a Trenergy E-Relax Pro with Nexus 7 gears, 3 support levels and hand breaks only (or a comparable brand/model). E-bikes available (on request, limited stock, pending availability).


Reservation/Payment Details:

Price based on double occupancy.
No hidden charges!
Price includes all local and airport taxes including fuel and currency surcharges as of July 2018 (increases are not expected).
A limited number of cabin upgrades and single cabin available.
View every detail of your account/reservation on-line any time.
A $495 deposit and 2019 club membership, only $50 per year, required to secure your spot.
Cost & payment schedule along with the trip's terms and conditions.


Trip Itinerary:

This tour leads you through a region that's one of the most beloved among Dutch cyclists. Come and explore it yourself, by bike and barge. Every day while cycling, you'll get to know more of its numerous historical cities, beautiful river landscapes and diverse natural areas. Every evening, you'll return to our floating hotel barge named the Nassau, docked in a picturesque harbour along the route.

Cycle along an important trading route; The area you'll be traversing was shaped over millennia by numerous rivers and streams. It thrived during the Middle Ages, when the rivers Rhine and IJssel were among the most important trade routes in Europe. Many of the cities along their banks were members of the Hanseatic League. This confederation protected the economic interests of its members in large parts of the Netherlands, Germany and Northern Europe. The affluence of those years is visible everywhere in abundant civil and religious architecture.

Through the natural beauty of the Rhine Valley; our tour starts in the delightful city of Amsterdam. From there, we'll sail and cycle to many larger and smaller Hanseatic towns like Arnhem, Deventer, Zutphen, Kampen, Harderwijk and Elburg. The natural beauty of the Rhine valley and its enchanting tributary, the IJssel, will duly impress you. Another attraction along the way are the so-called Bordering Lakes. These are situated between the "old" mainland with many beautiful harbour towns, and the "new" reclaimed land of the province of Flevoland, that was once the bottom of the sea.

The flat terrain in the 125 km long IJssel valley makes this a perfect tour for those who love to cycle leisurely along many winding trails in a diverse area.


Day 0 (Fri): Depart: Logan Airport, Boston USA

Check in with our group at Logan or JFK airport. If we have not already received them we will give you your tour trip SWAG & BLING! You will get four heavy duty laminated luggage tags with your home address and destination (boat) printed on them along with some other trip goodies. We will all check in together as a group.


Day 1 (Sat): Amsterdam – Wijk bij Duurstede

Embarkation and check-in from 2 p.m. in Amsterdam. Take the opportunity to go shopping, to explore downtown Amsterdam, to make a canal cruise or to visit a museum Welcome drink, dinner and first briefing on board. First night on board in Amsterdam.


Day 2 (Sun): Wijk bij Duurstede – Wageningen | Wageningen – Arnhem (35 km/21 mi. or 44 km/28 mi.)

While we are enjoying breakfast, the ship sails to Wageningen. From this town, our first cycling tour of the week takes us through the lovely valley of the Lower Rhine river, and then on through the Veluwe, a large area of woods and heathlands. At the end of the day we pedal to Arnhem, via suburbs and past the lovely parks named Sonsbeek and Zijpendaal. Close to the center of this former Hanseatic city, the Nassau docks for the night. During World War II, Arnhem was the battle scene of Operation Market Garden, the largest airborne operation in history. It ended in a failure, as the inability to capture a bridge over the Rhine River resulted in the destruction of the British 1st Airborne Division.


Day 3 (Mon): Arnhem – Doesburg | Doesburg – Zutphen – Deventer (45 km/27 mi. or 55 km/35 mi.)

We leave Arnhem on the Nassau, to the small town of Doesburg. There are two cycling options to get us to Zutphen and Deventer. The shorter option goes along the river IJssel to Bronkhorst, a seeming hamlet that's proud to be the smallest town in Holland. From Bronkhorst we continue to Zutphen along the riverbank. The longer longer trip goes via Vorden, where we'll be passing country houses, castles and rural estates. Both options end in Deventer, a city known for its delicious spicy gingerbread. In the evening, our boat tour leader offers a short guided walking tour of the city. Make sure to join!


Day 4 (Tue): Deventer – Zwolle| Zwolle – Kampen (44 km/27 mi or 56 km/35 mi.)

During breakfast the Nassau will take us to Wijhe, where our bicycle ride begins. In the morning we will enjoy a nice bicycle ride to Hattem. You can choose a short option along the banks of the river, or opt for a longer ride across the east Veluwe area. Hattem has a rich history, which is still clearly visible today. Leaving Hattem, it is only a short ride to the city of Zwolle, one of the most beautiful Hanseatic cities. From Zwolle we continue to Kampen. In the evening, an optional guided walking tour takes us to some of the most interesting sights in this largest Hanseatic town in the Netherlands.


Day 5 (Wed): Kampen – Elburg – Harderwijk (48 km/29 mi.) (45 km/28 mi.)

From Kampen, our cycling tour leads along the Border Lakes to the fishing harbor of Elburg. Here, swimming, boating, surfing and fishing are favorite summertime activities. From Elburg our cycling tour continues through the woods and moorlands of the Veluwe to lovely Harderwijk, where we will spend the night in it's old fishing harbor. In the 1500s Harderwijk boasted the largest fish market in the Zuiderzee region. Today, it is still a lovely old city very much worth exploring.


Day 6 (Thu): Harderwijk – Spakenburg – Huizen (45 km/28 mi. or 56 km/35 mi.) (40 km/25 mi. or 50 km/31 mi.)

Again, we have two routes to choose from. A shorter bike ride along the coast of the Border Lakes, or a combination of the coast route and a longer alternative that runs through adjacent woodlands. In the afternoon we will pass Spakenburg, a fishing village well-known for its traditional costumes that are worn to this day. Docking destination for today is Huizen.


Day 7 (Fri): Huizen – Naarden – Muiden – Amsterdam (35 km/21 mi.)

Huizen is the starting point for our ride to the beautiful fortress towns of Naarden and Muiden. The latter is famous for its historic castle on the waterfront. From Muiden we will cycle along quiet roads to our final destination, the world famous city of Amsterdam. You have the afternoon and evening to spend in the Dutch capital any way you like. Seize the chance to do a canal tour, to visit Anne Frank's home or any of a number of world renowned museums around the Museumplein. Or just enjoy looking at everyday life in this bustling city. Day 8 (Sat): Amsterdam


Day 8 (Sat): Disembarkation: Amsterdam

Disembarkation after breakfast: End of Our trip.
We transfer, from our boat at 8:30 am to Amsterdam airport where our flight departs and arrives in Boston at 1:15 pm.


NOTES:

All distances are "approximate distances" of recommended bike tours.
A knowledgeable and multilingual tour leader is available on board. He/she will provide you with all necessary tour information during daily briefings. You will cycle the tours independently, at your own pace, with the help of a detailed cycling map, GPS-tracks and printed route notes (available on board). The tour leader will also be cycling the daily tours and can – for assistance – be reached on his/her mobile phone in cases of emergency or technical breakdown of the bicycle. During days when several bicycle options are possible, not all mentioned highlights can be visited during the shorter cycling options.
If you do not cycle or want to skip a day, you can explore the city/town and surrounding areas we are docked at for the day. You can also skip the bike tour and relax on board while cruising to the next harbor. Last time we did this tour we had a non-cycling group on-board.
Program and details barring changes, a.o. as a result of nautical, technical or meteorological reasons.


	DL 256 05/17/19 16:56  BOSTON LOGAN 05:50 AMSTERDAM SCHIPHOL
	DL 259 05/25/19 11:15  AMSTERDAM    13:11 BOSTON LOGAN
	Flights on Kayak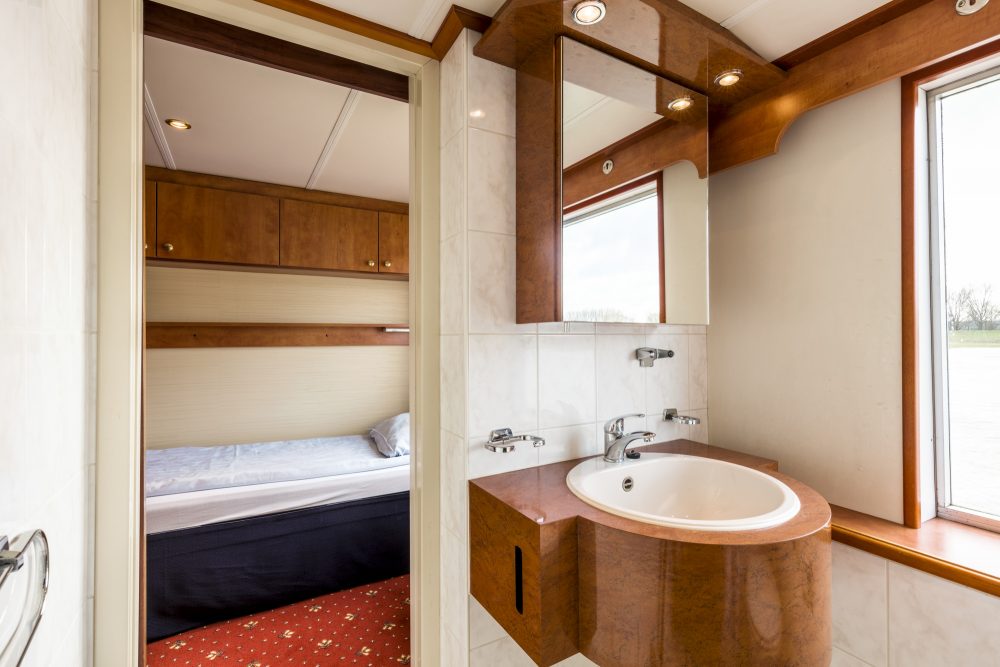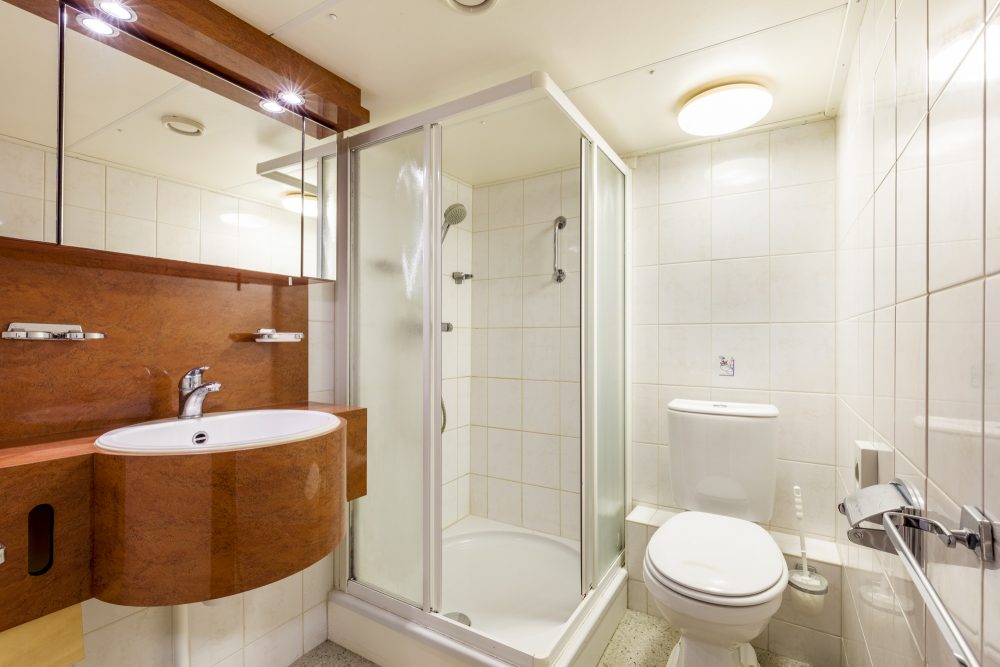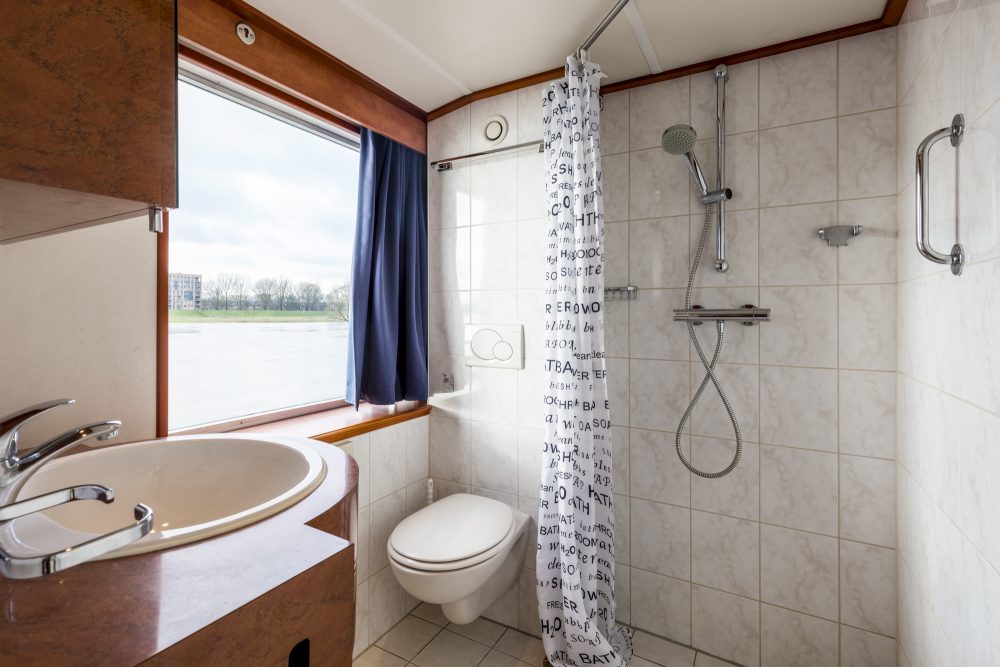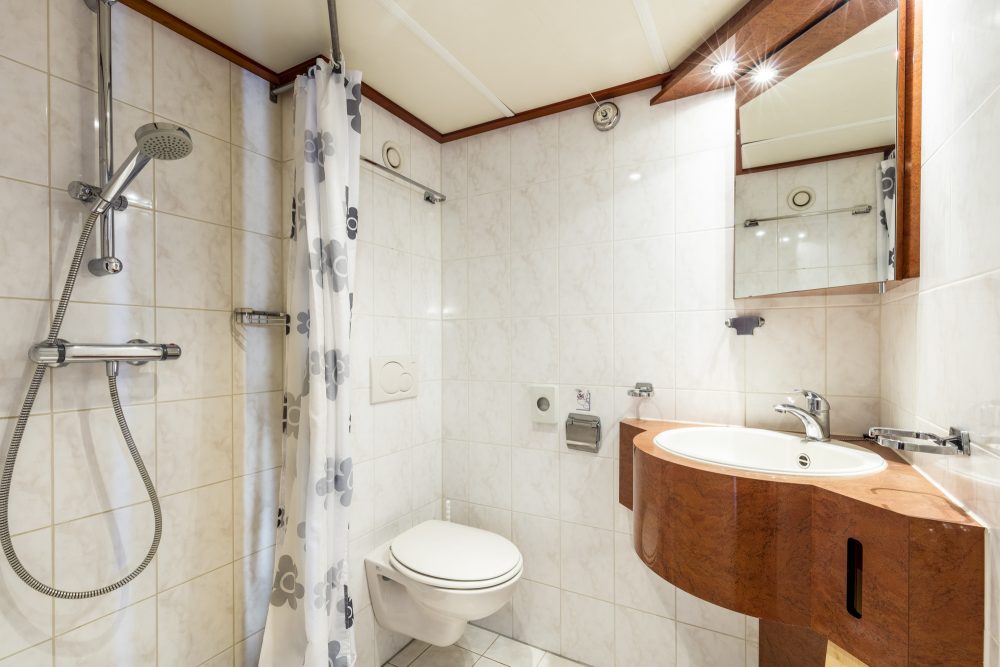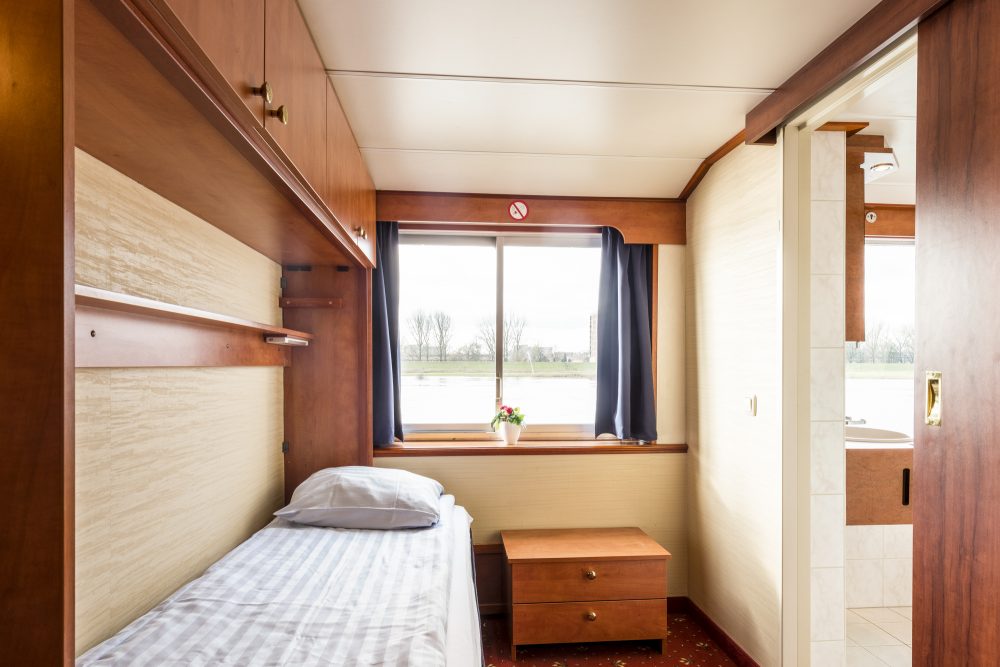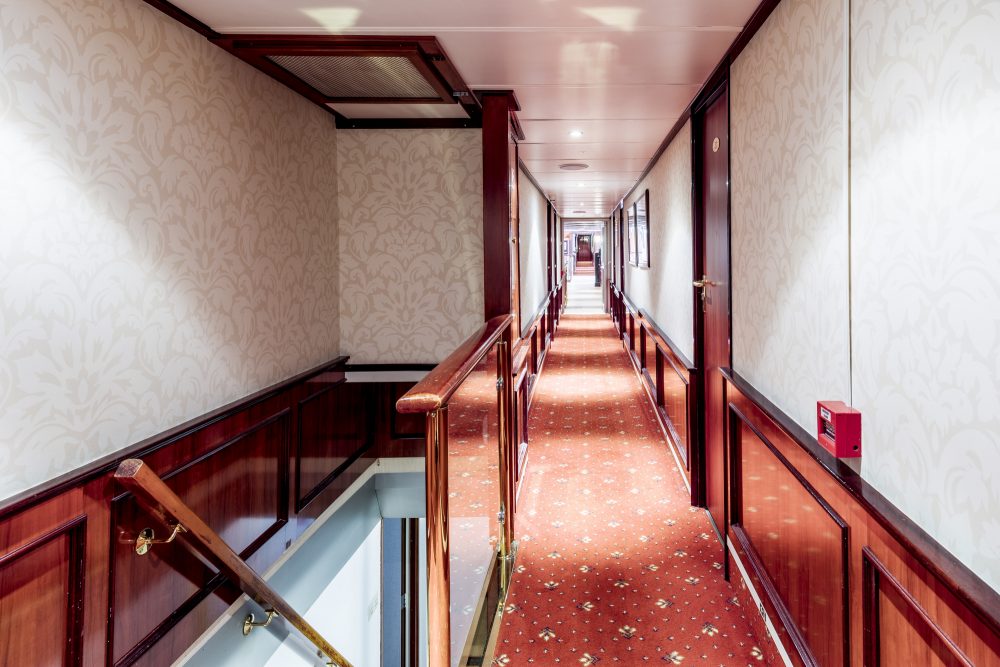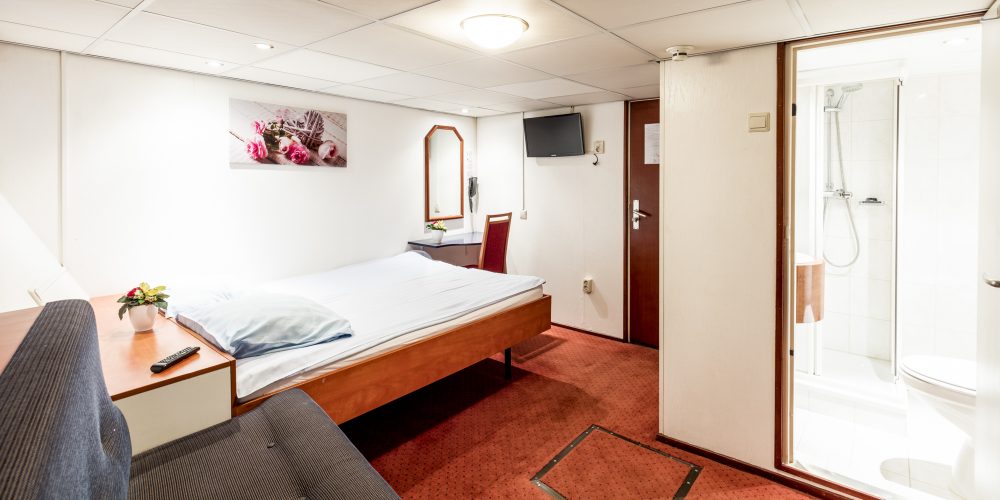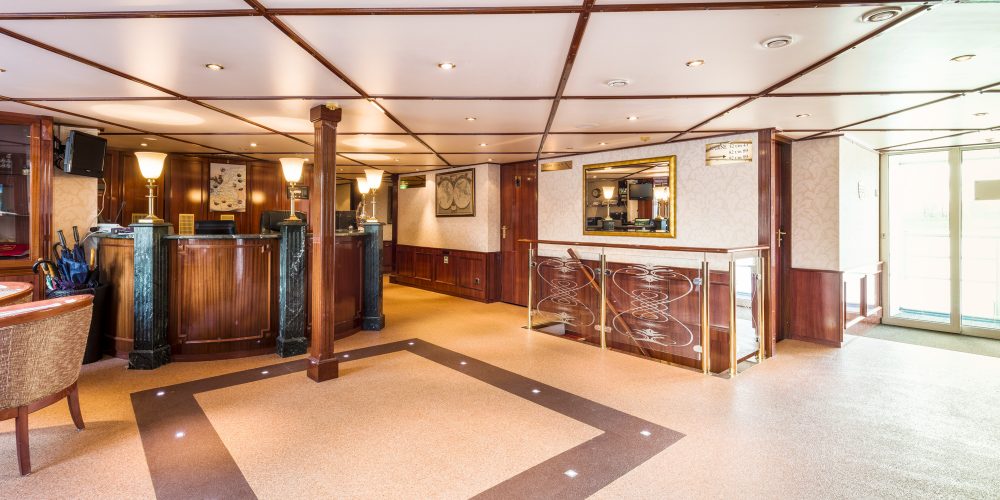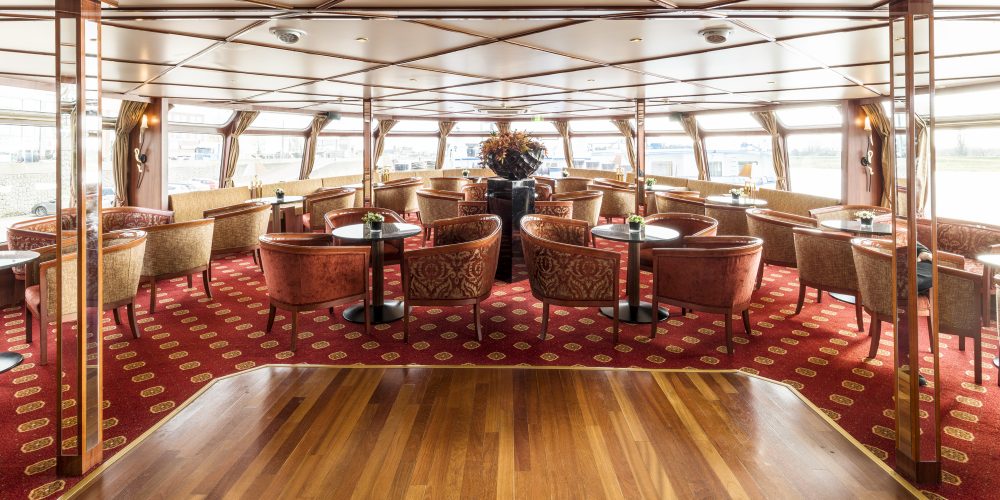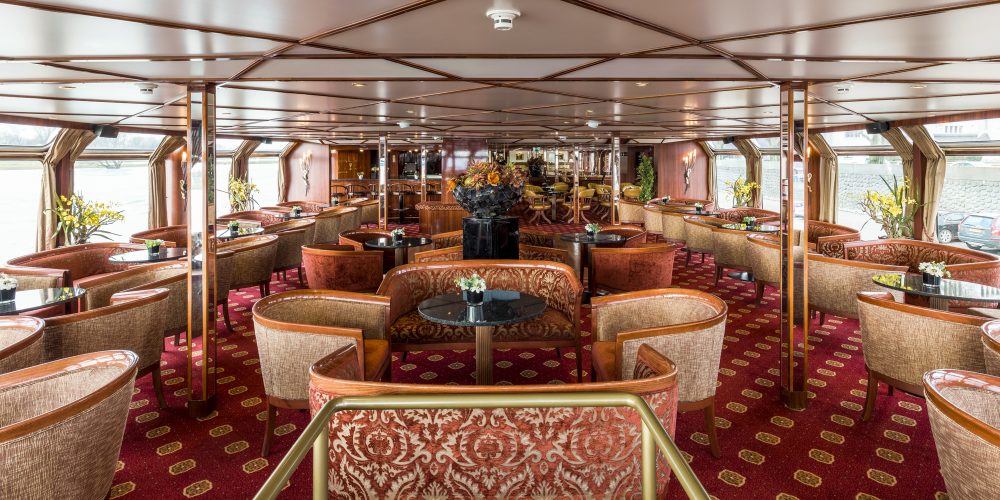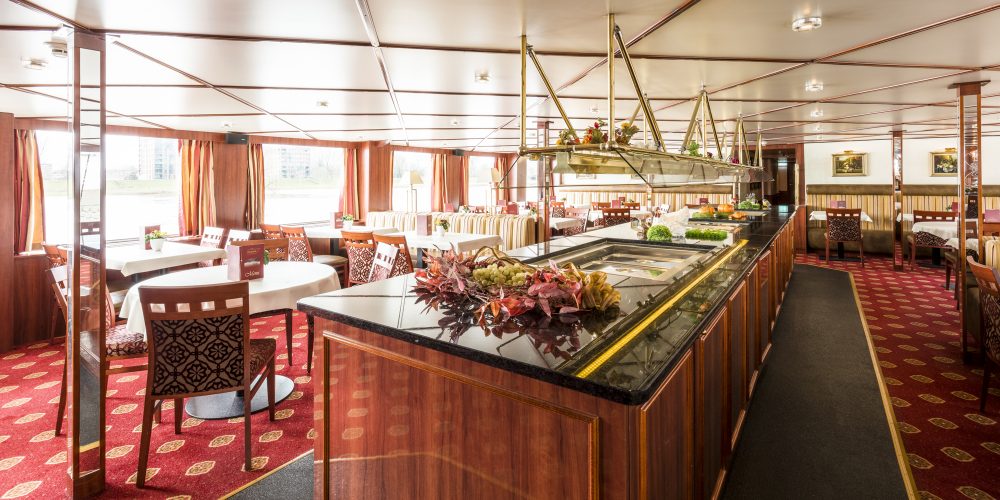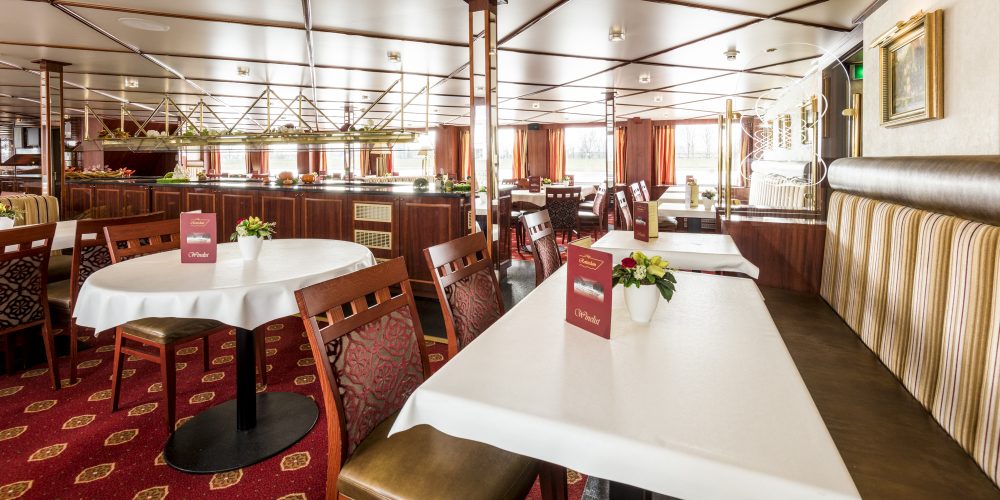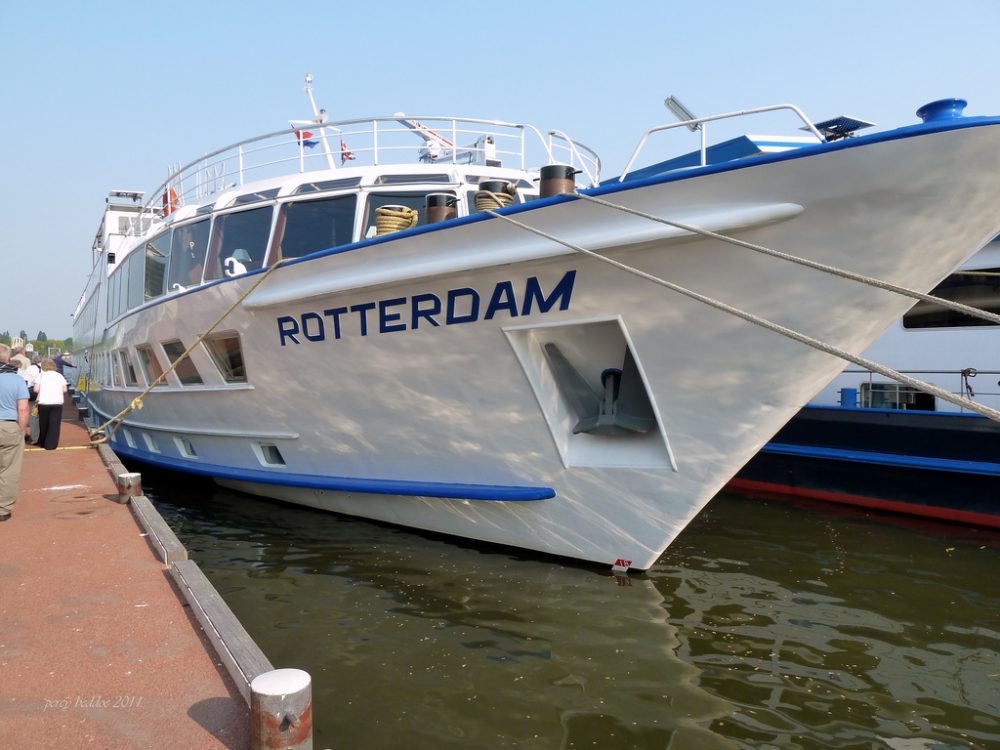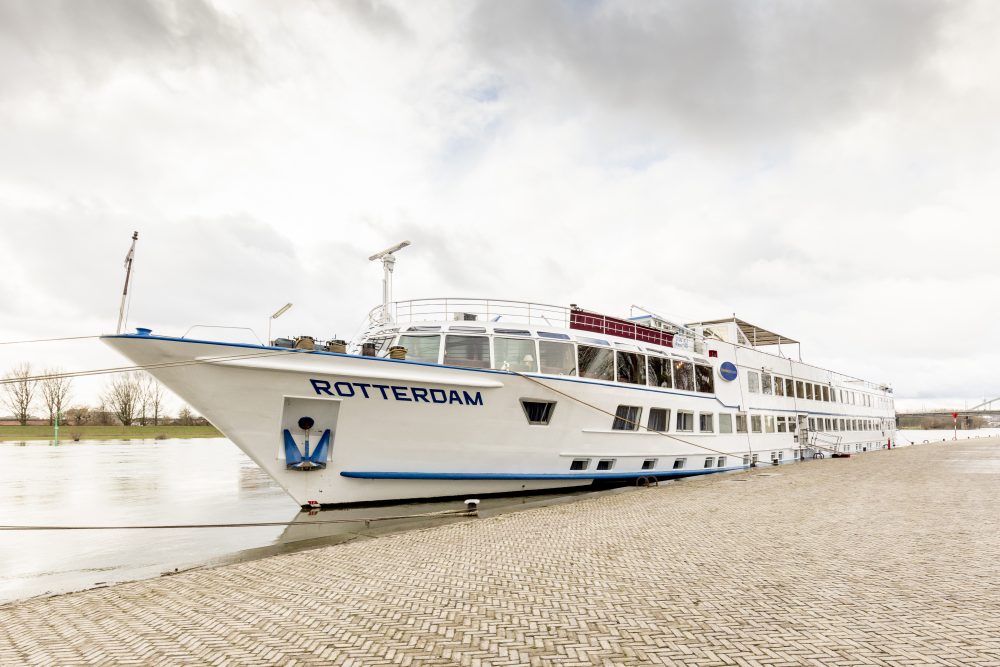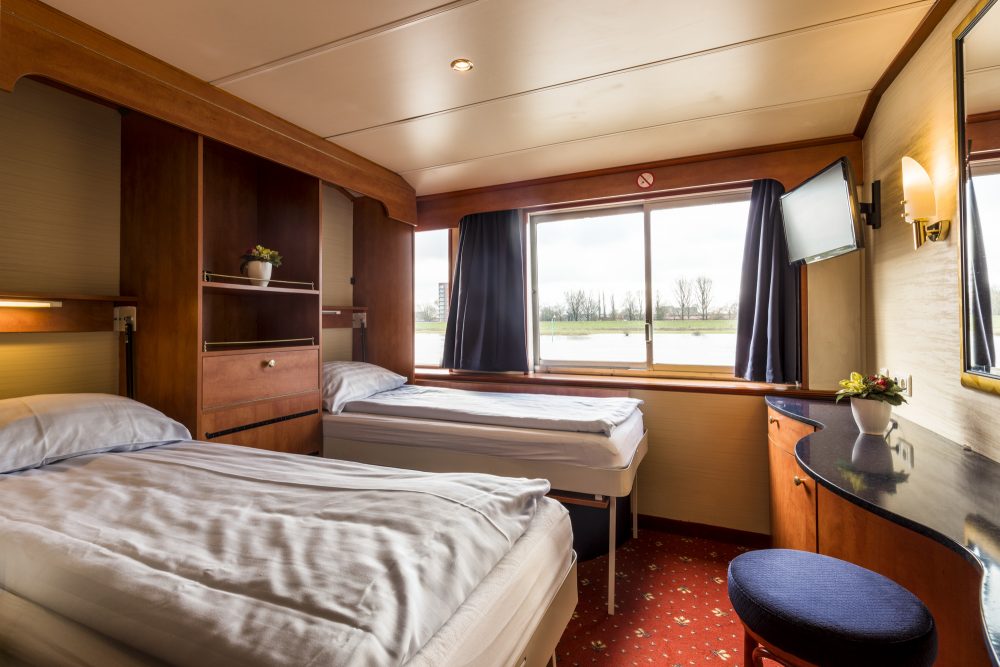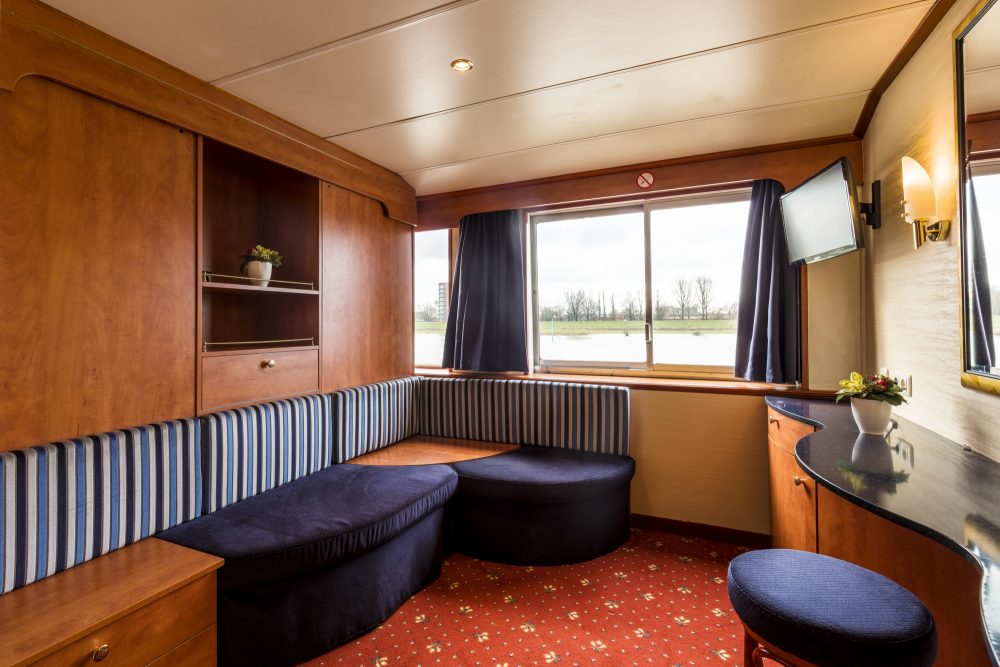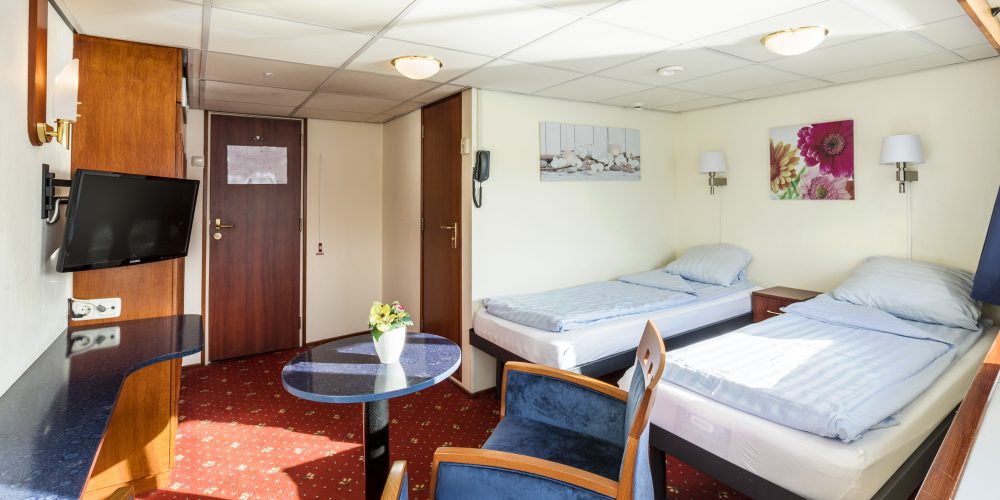 The World Tour
(888) 828-0096