What a great night! Twenty seven of us enjoyed the freshest ingredients of the season in a seven course "chef's whim" dinner. The meal was outstanding and most of us also enjoyed the wine paring, which was excellent! Chef Ryan Marcoux discussed his courses and cooking techniques, as well as his overall inspiration for the meal.
Chef Marcoux is a graduate of the College of Culinary Arts at Johnson and Wales and a member of the "Les Amis d'Escoffier' Society. He spent many years at the Castle Restaurant in Leicester, Massachusetts and interned at the Waterside Inn, a three Michelin star restaurant, in Berkshire, England on the banks of the River Thames. Ryan is enjoying his position at Sel De La Terre, especially creating his "chef's whim" dinners on Thursday nights. Ryan is also an artist, avid world traveler and has been a SCUBA diver for most of his life!

We had such a great time, we all agreed we should return soon and hold this event again!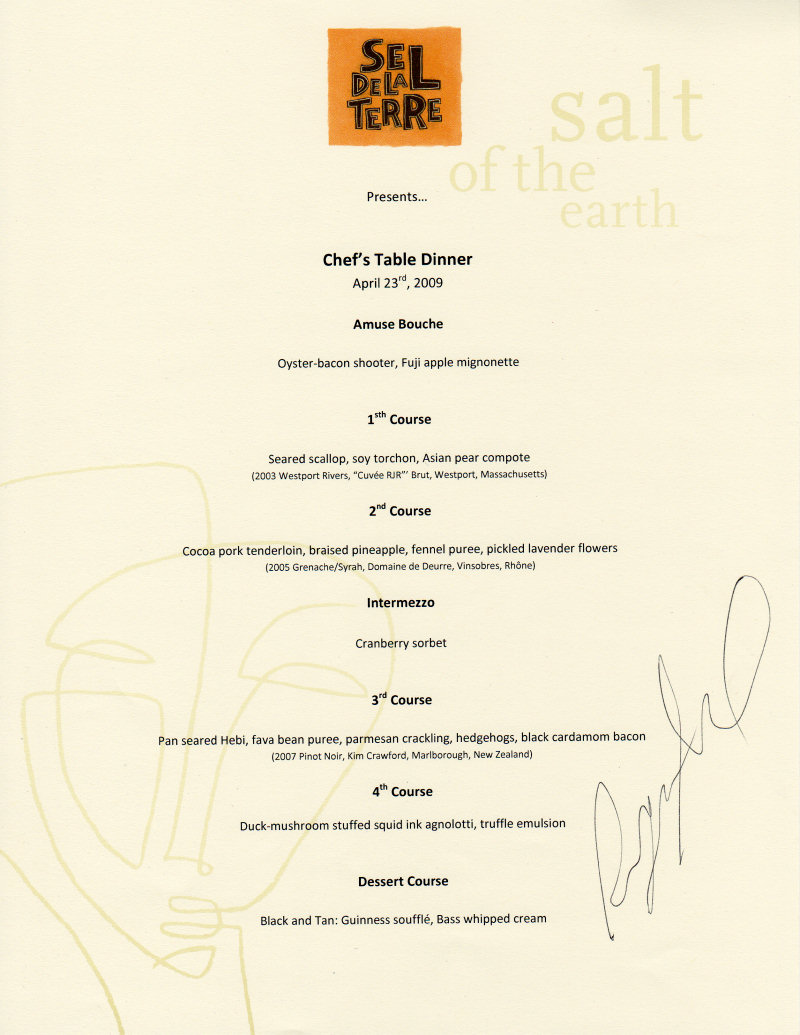 MEMBERS QUESTIONS & COMMENTS
Login to the members area to post your questions & comments
The World Tour
(888) 828-0096