COZUMEL, MEXICO
$995!
Saturday May 17th. to 24th. 2008
Flights • Transfers • Hotel/Resort • Breakfast
How to book this trip

Flights: Boston to Cozumel
Transfers to/from Cozumel Airport/Resort
7 nights / 8 days in the Fiesta Americana Cozumel Dive Resort
Breakfast daily included
Local taxes included. Airline taxes/surcharges and tips additional.
Double Occupancy Hotel Room

Air conditioning & Balcony
Cable TV with CNN and other news channels
Coffee maker / Tea pot, Room Safe & Hair dryer
Room upgrades (Ocean front, Suite) availible

Upgrade available to All-inclusive: Unlimited food & drinks $280
3 Restaurants, 2 bars & 2 pools
Menu style dining in specialty restaurant (reservation required)
Hotel's dive shop, "The Dive House"

Located on the beach and has its own dock.
Nitrox & gear lockers available
3 large boats (30 to 46ft) have heads, ladders & shade canopies.
Two tank boat dive (additional cost) departs twice daily at 9:00AM & 1:30PM
Unlimited shore diving on boat diving days

Pre and post trip get-togethers

The Fiesta Americana Resort:
The Fiesta Americana Cozumel is located at the south side of the island, close to the best dive sites and is a short trip to the main town of San Miguel ($6.00 total for a taxi ride). It is in a great location to explore everything Cozumel has to offer. Both Divers and non-divers will be welcomed by the casual comfort at Fiesta Americana Cozumel. Enjoy dinning at the main restaurant, a la carte restaurant or the beach club by the sea. We are able to offer the optional All-Inclusive plan at our club discount rate of $280. We strongly recommended the all-inclusive plan!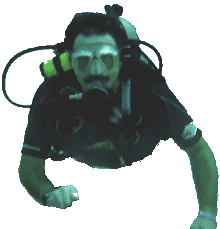 You can enjoy the pool, water sports, tennis and volleyball courts, quay, private Beach Club with kayaks and snorkeling equipment, aqua-aerobics, dance classes, beach football or simply relax on the beach. It is also the best departure point for discovering the ecological parks such as Chankanaab, the archeological sites and the tropical jungles inhabited by a wide range of animal species.
Cozumel Sights:
Cozumel has many non-SCUBA attractions and is a great destination for non-divers. Visit the Cozumel Parks official web site for information on Chankanaab National Park, San Gervasio Mayan Site, Cozumel's Island Museum and the Punta Sur Eco Park. Our resort is close to Chankanaab National Park and a short taxi ride to down town San Miguel. In addition to the activities available at our resort there are a wide variety of activities and excursions available from Island cooking classes to Jungle Hiking Tours! Check out cozumelinsider.com for some of the excursions available.
About Cozumel SCUBA diving:
Cozumel is one of the most popular and considered one of the best dive destinations in the world. Water temperature is typically in the low to mid 80s and visibility is among the best in Caribbean, often well over 100ft. Spring and early summer are considered the best time to dive Cozumel as you avoid the hurricane, intense heat and rainy seasons.
Cozumel is part of the Great Maya Barrier Reef, a system that extends from the Northern Yucatan to Honduras and is the second largest in the world. The island's 32-km long government protected (National Park) reef system is located off the island's southern leeward coast.
There is a variety of diving, the majority of diving is deep, by boat and many dive sites are drift dives. Night dives, wreck dives, snorkeling and limited shore dives are available. Tunnels, caves, and pinnacles form an amazing landscape of brilliant corals and walls that can drop over 3,000 feet to the ocean floor. Cozumel offers SCUBA divers fantastic swim-troughs; it's like swimming through mountains and valleys underwater! Cozumel has great coral and marine life including turtles, sharks, reef fish, barracuda and octopus. We visited as a group in 2003 and had a great time. It's one of our favorite destinations and we have had many requests to return. All of the pictures on this page are from our 2003 trip and the Fiesta Americana Cozumel Dive Resort.


SCUBA Requirements:
Nitrox & Advanced certification are recommended. In addition to your standard dive equipment, SCUBA divers are required to dive with a dive computer, a safety sausage, glow stick (for night dives) and a signaling device such as a whistle and/or dive alert.
Central Mass SCUBA will offer a special advanced course for this trip, whereby you can do your course work before the trip and complete your checkout in Cozumel!
Some Cozumel dive sites we hope to dive:
* Paso del Cedral - Famous for green and spotted eels and caves full of "Glassy Sweepers".
* Punta Sur - The infamous "Devil's Throat" that leads to a spectacular 120 foot drop off.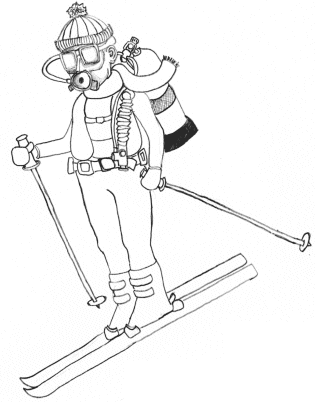 * Palancar Horseshoe - 80' pillars of coral formations to swim through.
* Palancar Caves - Yes, fabulous cave diving!
* Santa Rosa Wall - Wow ! Great caves, beautiful wall, giant grouper and a 3,000' drop-off.
* Chankanaab / Bolones - Chance of seeing the beautiful Eagle Rays.
* Maracaibo - Virgin reef as beautiful as it gets, however, it is only for advance divers.
* Map and details of each dive site.
* Interactive dive site map.
Usefull Web sites:
* Occidental Grand Cozumel Website
* Cozumel Parks
* Paradise Beach
* Cozumel on travelyucatan.com
* Chankanaab National Park on CaribbeanPortReviews.com
* Interactive dive site map
* Fiesta Americana Cozumel Dive Resort (Offical site)
* Cozumel on Yahoo Travel
* GoCozumel.com
The World Tour
(888) 828-0096