Cortina d'Ampezzo, Italy
The Queen of the Dolomites
March 7th. - 15th. 2009
Boston or Seattle Flights • Transfers • Nice Hotel • Breakfasts • Dinners
Italy Extension - Visit Venice, Florence & Rome

Package Details:

Round trip from Boston or Seattle to Venice, Italy

Depart Boston or Seattle on Saturday 7th. (Check-in with TWT 2:40 PM BOS / 11AM SEA)
Return: Depart Venice Arrive BOS/3:50PM SEA/1:05PM (same day)

Motor coach transfers to/from Venice airport to our Cortina hotel
Seven nights hotel lodging in the Hotel des Alpes

VERY nice hotel
Perfect location - Lift bus outside hotel
Great restaurant
Breakfast & dinner included
Complete Health and Fitness / Relaxation Area:
Steam room, Whirpool, Thurkish bath, Sauna, Massages and more.
Ski/boot room with heated boot racks.
WiFi, bar, walking distance to center of town.


Italy optional extension $495

Two nights in Venice, Florence & Rome
Breakfast daily
Transfers by Train
Return out of Rome on Saturday Mar-21
Amazing sightseeing agenda!

Long sleeve trip t-shirt, luggage tags, group escort & more!
Price based on double occupancy
Room upgrades & single occupancy available
Airline tax & surcharges additional

Cortina is an all season Italian resort, with great off-snow activities, local attractions and sightseeing opportunities. Sightseeing trips include a day trip to Venice, Asolo the "Pearl of Veneto", a beautiful historical town, Bolzano, home of the Iceman found on the Similaun glacier and a trip to Congeliano with a winery visit and tasting!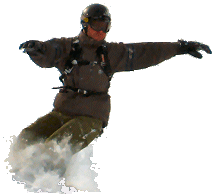 The Hotel des Alps is surrounded by the unique Dolomites Mountains and is a short distance from the center of fashionable Cortina d'Ampesso. A nice footpath behind the hotel provides a safe and enjoyable route to and from the town or you can take a taxi; 4 euro per person for four. Amenities include comfortable rooms with private bath, balcony, satellite TV and telephone, an excellent restaurant and a sun terrace with a dramatic panorama of ten-thousand-foot peaks.

About Cortina:
Cortina has slopes for all levels, from easy to very steep/difficult. In the Cortina area, there is over 5,000 feet of vertical with over 51 lifts, 6 cable cars and 29 chair lifts. It's part of the Dolomiti Superski Region that offers 762 miles of trails in 12 ski areas and a single lift pass that gives access to all of them. You can Ski/Ride four distinct areas: Faloria-Cristallo-Mietres; Tofana-Socrepes; Lagazuoi & Cinque Torri! The Dolomiti Valley 6 day pass (Cortina d'Ampezzo, San Vito di Cadore & Auronzo/Misurina) is $290 approx and the Ski slopes are close and the lift bus stops in front of the hotel.
Cortina (map) is in the Ampezzo valley, near Italy's northeastern border with Austria. A vacation in Cortina is not just about skiing/boarding. Try Cortina's Olympic Bobsled run, it reaches speeds of 75 miles per hour! Cortina also offers sledding runs, fun for everyone. Enjoy the aperitif time until late. The Après Ski and nightlife scene is awesome. If your looking for amazing appetizing food, checkout the dishes served in the "Rifugi" (mountain restaurants). If you fancy a quick lunch, you'll have the choice of over 15 slope side restaurants and bars! Even shopping can be regarded as one of the great leisure activities that Cortina offers its guests. Corso Italia, the pedestrian way, is always packed with tourists and is charmed by its wonderful window shops.

Cortina offers a series of interesting museums:
Museum of Modern Art "Mario Rimoldi" - one of the most important private collections of figurative art from the early 1900's in Italy.
The outdoor Museum Piccolo Lagazuoi - during the years of World War One, Mount Lagazuoi was disputed over by the Italian military and the Austrian-Hungarian forces. Today it remains an extraordinary historical patrimony: positions, trenches, tunnels, dormitories and storehouses, in one of the most panoramic areas in the Dolomites.
The Paleonthological Museum "Rinaldo Zardini" - with an extraordinary collection of fossils from the Cassian period.
The Ethnographic Museum of Ampezzo - objects, tools and costumes that tell the story of a peasant's life, and the religious sentiments and artistic traditions of the Ampezzo populations.

Venice:
Venice is one of the world's most thoroughly unique destinations. Quite simply, La Serenissima is unlike anywhere else on the planet, with a collage of 116 islands connected by 409 bridges, where cars are banned and everyone, including postmen and the police, goes by boat. History is writ large in this northeastern Italian city and when visitors ease through the morning mists, on empty canals with grandiose buildings rising up on all sides, it is easy to slip back through the centuries, to the time of the Doges – the omnipotent rulers, whose influence spread well beyond the Venetian Lagoon. Venice then was an exotic melting pot of East and West, where traders and travelers, including Marco Polo, breezed in and out, peddling their silk and spices. Venice under the Doges was a land of unimaginable wealth, riches that were spent wisely in crafting some of Europe's most memorable buildings, from the imposing Doges' Palace itself through to the grand architecture of St Mark's Square, famously described by Napoleon as the 'drawing room of Europe'.

The World Tour
(888) 828-0096